Say Cheese! Best Places to Grab Pizza by the Slice in Charlotte
It's cheesy, gooey, hot and saucy. Take the kids to these spots for pizza by the slice and top it your way!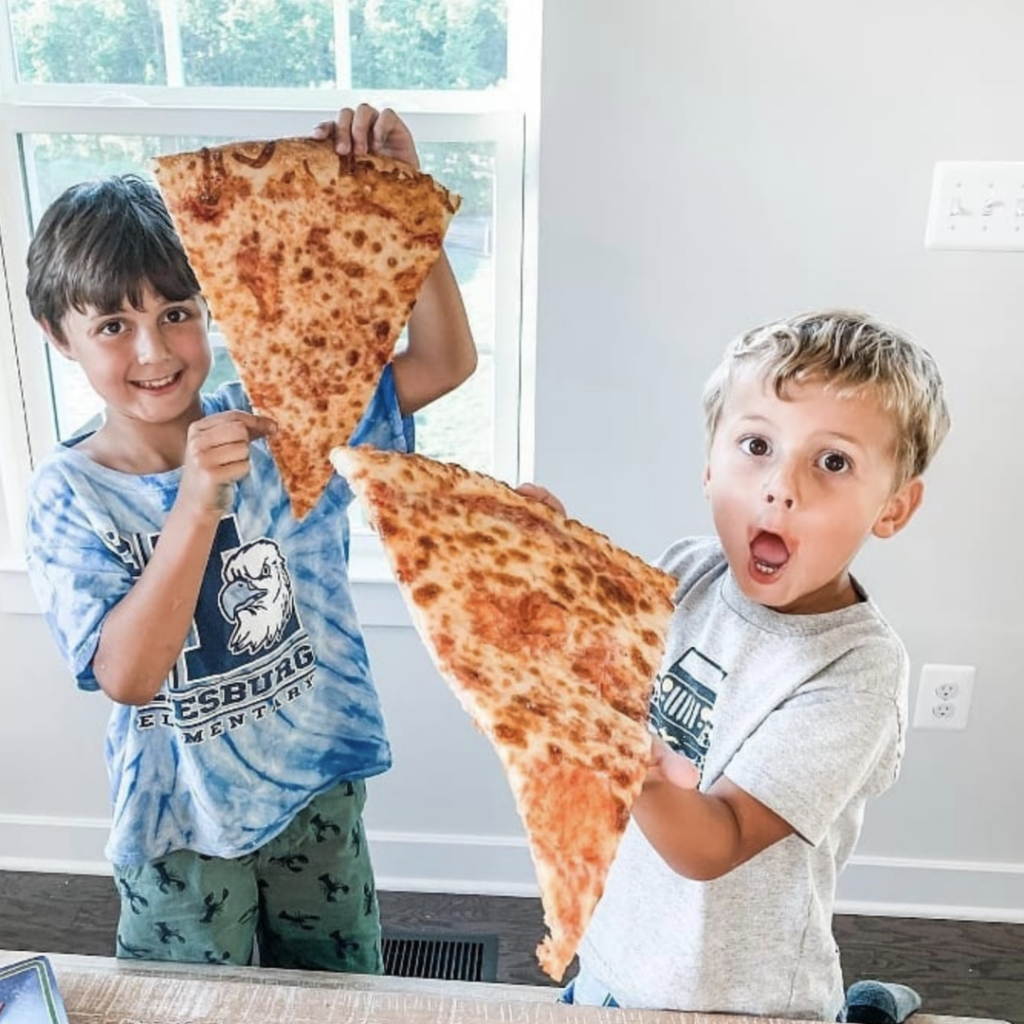 No matter the question, the right answer is always pizza. What's not to love? It's fast, hot and customizable. And if members of your crew can't always agree on the "right" toppings for their pie, pizza by the slice is a delicious way for everyone to get what they want. Whether you need a quick bite before the game or a new place for family night out, below are some delicious spots to grab this popular, triangle-shaped treat guaranteed to put a big, cheesy smile on your face.
If you are into true NY "foldable" pizza with crispy crust and gooey cheese – this is the place. The owners say the key to their stellar pie is Grande cheese, Italian whole peeled tomatoes, homemade sauce and dough made fresh daily. Portofino's has three locations in the Charlotte area and if you feel the need to go beyond the slice, the menu includes salads, pastas, sandwiches and more. Multiple locations.
Say "pizza by the slice" and you are sure to hear from the raving fans of Benny Pennello's. Cheese, pepperoni, mushrooms or any other topping that makes your drool is piled on a HUGE 14" slice that requires at least two plates to hold together. "Who doesn't love eating pizza bigger than your head?" they ask. The secret is a blend of five cheeses – not just mozzarella – house made dough and sauce. For $4 you can nosh on a slice of cheese pizza (tax included) and any slice can be cut in half to share. 2909 N Davidson St #100, Charlotte, NC 28205
This is the pizza joint where newcomers take friends and family when they come to visit. Due Amici Pizza is family owned, kid friendly spot that attributes their mouth watering pizza success to 30 years experience, fresh never frozen ingredients, top quality cheese, pizza sauce and flour. Their attentive staff is ready to welcome your brood to the family. 5346 Prosperity Church Rd, Charlotte, NC 28269
You've probably seen the 500 Degrees peeps out on delivery runs in your neighborhood or fought for the last slice at a birthday party or get together. What you may not know is they offer pizza by the slice at their restaurant on South Boulevard. The interior is on the smaller side but a great place to take the family when you get a hankering for pizza with the perfect combination of crunchy and tangy. They offer a lunch special every day from 11 a.m.-3 p.m. which includes two slices of cheese pizza and a drink for $5.99. 6037 South Blvd, Charlotte, NC 28217
Clear your lunch plans and make a date with a slice of authentic NY pizza at Hawthorne's. While lunch is the only time you can get pizza by the slice here, it is well worth it. Kids are entertained with a ball of pizza dough and coloring sheet, giving grown ups some much needed moments of peaceful bliss. Oh, and if you or someone you know has a little one taking their sweet time coming into the world, the buffalo wing pizza has developed quite a reputation for helping induce labor in a delicious way. Multiple locations.
If you need an excuse to try Slice House Pizza in Huntersville, pair it with a trip to Discovery Place Kids (they are located right across the street) for a yummy win-win. Kids (and grown ups) will be excited to try mac and cheese as a pizza topping (also the Saturday daily special). They are happy to double cut the huge slices or make them into squares. For more adult tastes they offer buffalo, caprese and margherita slices to name a few. 101 S Old Statesville Rd Box 3343, Huntersville, NC 28078