Savvy Holiday Spending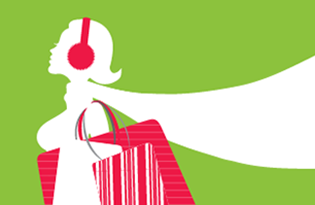 Despite your best intentions, you're likely to overspend (again) this holiday season. You probably know you should set a holiday budget, and you may have written expected costs next to each item on your shopping list. But even those who enter the season with a budget in mind might find it difficult to stick to it. The pressure to demonstrate love through gift-giving is real and intense. Marketing ploys and promotions only increase the pressure we already feel.
In most cases, overspending isn't accidental; it's more likely to be rationalized. Shoppers can talk themselves into blowing the budget by convincing themselves they got a great deal or that the smile on the recipient's face will be worth the extra expense. Although these may be true, they aren't worth risking your financial future.
Spending Beliefs
You know that money is no substitute for love, but you may feel you need to spend equal amounts on each recipient to avoid the impression of favoritism. Or you may feel pressured to spend a certain amount of money because of your gift-giving – and receiving – history, says certified public accountant and financial coach Kelley Long, CPA. "Don't feel trapped because you were especially generous last year," says Long. Start fresh, taking your current financial situation into account.
Don't give in to social pressure, either. Holiday spending gets out of control when you try to keep up with the Joneses or the kids' expectations, says Katherine Liola, an Ameriprise financial adviser in Vienna, Va. If you worry the kids will feel left out because they receive less than their peers or don't get the latest gadgets, you're more likely to buy what you can't afford. A 2009 survey conducted by Capital One found 55 percent of people did not discuss a holiday budget with their partner or spouse. Before you start shopping, have a family meeting. Everyone should know what to expect.
Debt-busting Behavior
"Finances contribute significantly to holiday stress," says consumer finance expert Kevin Gallegos of Freedom Debt Relief. "Take a step back, take a deep breath and remember that it is insane to get caught up in the mad hype of consumerism." If you want more joy and less stress this holiday season, safeguard your budget. Nothing you could buy feels as good as starting the New Year in the black. Here's how to do it.
Budget everything. Include decorations, cards and stamps, food for parties, holiday clothing and dry cleaning costs, baby-sitting, teachers' gifts and year-end tips for service people. Gifts are only one line-item, and they may not be your biggest expense.
Shop sales. "But only for items you already planned to purchase," says Long. Just because something is on sale doesn't mean it's a good value, and it definitely doesn't mean you need it. Make only planned purchases.
Spend time. Parents make costly decisions when they're rushed, says Liola. Plan a family trip instead of buying gadgets. You'll treasure shared memories long after today's technology is obsolete.
Be card smart. Leave credit cards at home to avoid overspending. Studies show people spend about 15 percent more when they pay with credit cards, says Gallegos. If you must use a card, carry just one. You'll be less likely to lose sight of your spending.
Cash out. Maximize savings by carrying large bills, not a pile of ones, fives and tens Gallegos advises. You'll be less likely to break a $50 bill to buy a latte or a silly stocking stuffer.
Go big. Buy one significant gift for each recipient, not several smaller ones. When you buy a $12 trinket for one child, you'll feel pressured to buy the other kids trinkets, too, says Long. Soon, you spent $40 on "nothing."
Trade up. Purchasing decisions are trade-offs: money spent on ornaments isn't going to your retirement account or kids' college funds, Liola says. Focus on long-term wealth and well-being, not short-term satisfaction.
Keep track. Overspending doesn't happen by accident, says Liola, but people often don't realize how much they're spending. Writing down each expenditure as you make it will force you to think before buying.
Just do it. Give gifts of giving instead of material goods, says Gallegos. Work late so a co-worker can attend her child's holiday party or take her packages to the post office. She'll appreciate your gift of service more than any token you could buy.
Skip yourself. Avoid "to me, from me" gifts, says Long. According to the National Retail Federation, shoppers spent an average of $108 on themselves last year. When you see something you like, write it on a wish list. You'll be ready when your spouse and kids ask what you want, and they will be happy to buy something you'll really enjoy.
Bottom Line
Focus on having more fun or making fonder memories, not on buying more stuff this season. When you do, you'll make your family rich in the ways that really count. "Your loved ones wouldn't want you to suffer financially in order to give them a bigger gift," says Gallegos. "Give reasonably, with a generous smile." True abundance is in your heart and your home, not at the mall.
Heidi Smith Luedtke is a personality psychologist and mom of two.
Tame your holiday spending with these cool tools:
Compare prices at pricegrabber.com.
Track expenses on your iPhone with budgetcare.com, or on your android with handy-apps.com.
Score travel discounts at travelzoo.com.
Find budget-friendly advice at notmadeofmoney.com.