Safe Halloween Treats for Food Allergies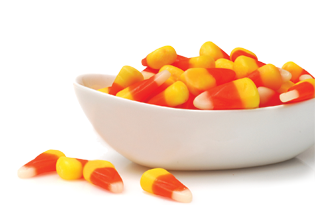 Halloween can be scary for parents of children with allergies. It's not the ghosts or goblins, but what's in the bag that causes a shudder. Below are some tips for parents from The Food Allergy and Anaphylaxis Network to ensure there's no trick in those treats.
1. Have your trick-or-treater eat dinner before going out on Halloween night, so that he or she is not tempted by hunger to eat a treat.
2. Make sure your child carries medicines while trickor-treating, in case a reaction occurs.
3. Accompany your child when she trick-or-treats, or if she's old enough to go without an adult, make sure she goes with friends who know about her food allergies.
4. If your child collects candy on Halloween, have a safe treat bag ready to trade for the unsafe items.
5. Pass out Halloween stickers or small toys to trickor-treaters to promote food allergy awareness. Encourage your neighbors to do this as well.
Find out more helpful tips at foodallergy.org.