Review: 'Elephant and Piggie's We are in a Play!'
Singing, dancing and silliness bring out the giggles at Children's Theatre of Charlotte production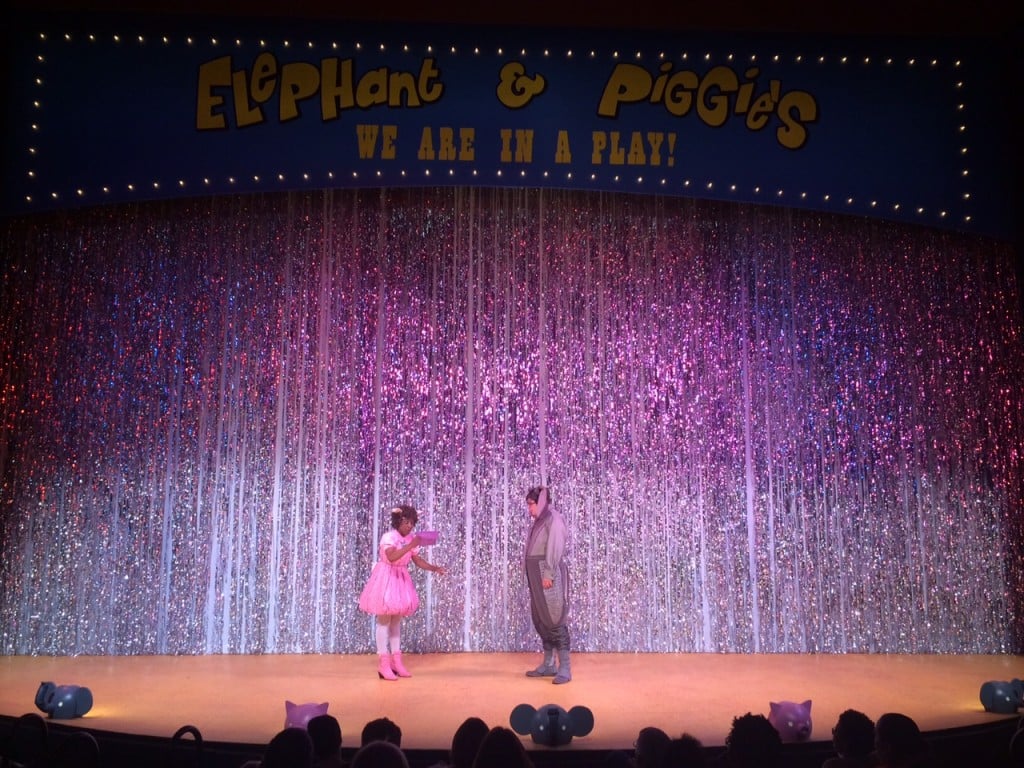 My family is a big fan of Mo Willems' Elephant and Piggie book series. Thanks to a friend who introduced the books series to me, we've enjoyed many nights reading about the friendly escapades of Gerald and Piggie. Gerald, the "East African elephant who wears glasses and enjoys an occasional costume party" — is careful. Piggie is carefree. Together they help each other explore new emotions, and learn to share and compromise in scenarios familiar to most preschoolers, and manage to balance each other's fears and whims.
Children's Theatre of Charlotte's production "Elephant and Piggie's We are in a Play!" is a musical mash-up of a few different Elephant and Piggie books, including "I Am Invited to a Party," "I Love My New Toy," "Listen to My Trumpet," and "I am Going." Being a musical, there is a lot of singing (as my 6-year-old pointed out) and dancing. Piggie (TyNia Brandon) and Gerald (Tommy Foster) have great interaction and enthusiasm on stage, and keep the young audience engaged. The Squirelles (Olivia Edge, Janetta Jackson, and Danielle Rhea) and live band also add to the cast of silliness and song. And the stage setting is dazzling as well.
Over all the performance the fun-filled show spotlights how it's OK to be you. From dressing up in ridiculous costumes for the "fancy pool costume party" to a lesson in forgiveness after Piggie thinks Gerald broke her toy, this play covers a lot of life lessons in 60 minutes. Just as the audience seemed to be getting restless at Saturday's 3 p.m. performance, Gerald, Piggie and the Squirelles engaged all in some interactive call-and-response before the disco ball drops. And let's just say the finale is a bang of a surprise!
Be sure to stick around after the show for a chance to snap a picture with Elephant, Piggie and the Squirelles and get their autographs. Then I recommend a trip over to 7th Street Market for a post-play treat (one of my recommendations for 5 Sweet Spots for a Mom Meet-up).
"Elephant and Piggie's We are in a Play" runs weekends through Oct. 11. Find show times at ctcharlotte.org.