Resolutions to Boost Your Children's Skills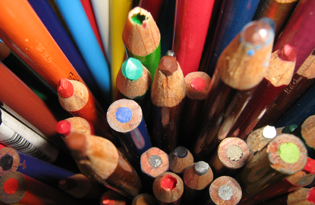 It's New Year's Resolution time again. Too often people go overboard in trying to change too much. Sometimes a simple resolution or two can pay unexpected dividends, especially when it comes to a child's education.
As the new year and second half of the school year get underway, consider building your children's academic skills by supporting their interests. One of the biggest assets children can have is an overwhelming interest in something accompanied by a desire to learn more about it.
Children who are passionate about baseball can improve their math skills through learning how the all-so-important statistics are figured, read more to learn about recent games and have a great deal of information to use in reports. They can also study the science involved in throwing different pitches. It's the same story for those who are absorbed in hobbies from stamp collecting to photography.
This year, resolve to support your children's interests with the following tips:
1. Give them books, magazines and articles to read about their interest.
2. Help them get more involved in their interest by finding classes (music, art, photography, golf) for them to take or going to places (baseball games, museums, plays) where they can see their interest firsthand.
3. Respect their interests and speak glowingly about them to others. Education comes in many forms, and when combined with a child's favorite topics and interests, can grow into careers and aspirations.
Peggy Gisler and Marge Eberts have taught all ages, from kindergarten to college, and have co-authored more than 100 books.
Safe Online Surfing
Charlotte Mecklenburg School students are tapping into FBI knowledge via the organization's free web-based initiative that helps educate them about cyber safety. The website features six grade-specific "islands" for students that highlight aspects of cyber security through games, videos and other interactive features. Go to https://sos.fbi.gov for more information.
Swimtastic Bubble Guppies App
"Bubble Guppies: Animal School Day" teaches preschoolers about 10 animals' diets, habitats and attributes, such as what penguins like to eat and what zebras and clownfish have in common. Without even knowing it, little guppie-lovers are learning fine motor, sorting and visual discrimination skills. Age 3, $2.99-$4.99.
Writing Tip
Practice writing skills and penmanship through snail-mail correspondence with older family members, keeping a journal or though a pen pal program. And don't forget to send postcards to friends when you vacation.