Reduce Your Chance of Having Another Preterm Baby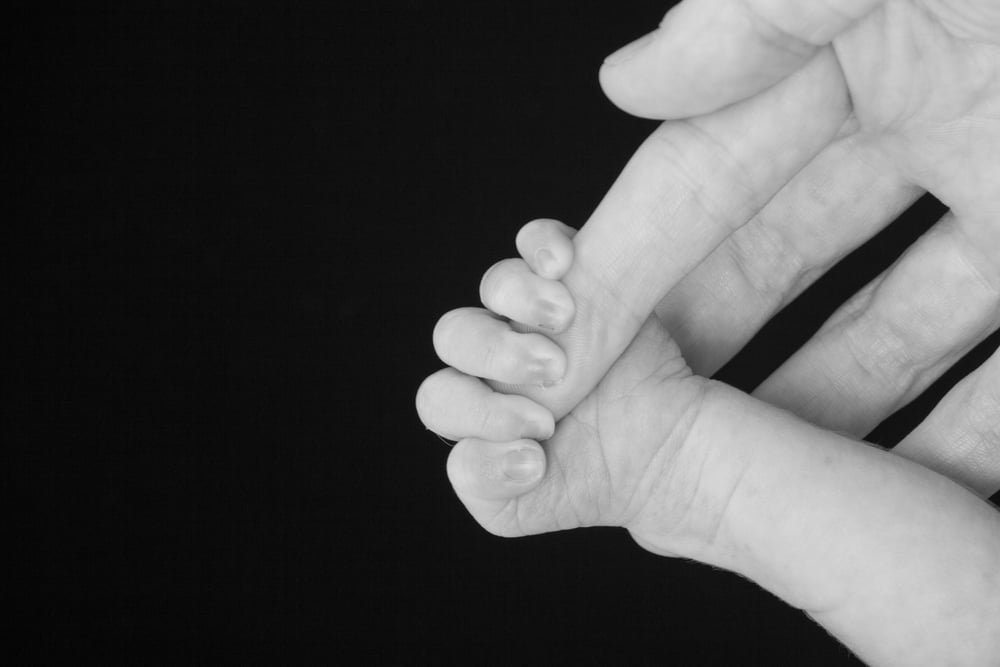 If you or someone you know has had a baby born too soon (earlier than 37 weeks gestation), then you know it can be a very scary and stressful experience. One out of every 10 babies in our state is born too soon, and often these babies can face long-term health problems.
Even babies that are considered "late preterm" at 34-36 weeks are at increased risk of health problems compared with babies born full-term. Some people may not know this, but one of the greatest risks for having a baby born too soon is having had a prior spontaneous preterm birth.
17P – A Treament for Preterm Birth
The good news is that there is a treatment that can help women who have had a preterm birth reduce their chances of experiencing another one. We know that sometimes a baby will be born early no matter what the mother and her health care providers do, but a U.S. Food and Drug Administration-approved treatment called 17P (17 alpha hydroxyprogesterone caproate) can help increase the chances of having a full-term baby. 17P is a progesterone injection that women take weekly, starting in the second trimester (16 weeks). Progesterone is a hormone that a woman's body makes naturally during pregnancy. For some women the extra progesterone provided in 17P can help to prevent another baby from being born too early. There is no promise that 17P will lead to a full-term pregnancy, but it has been shown to lower a woman's risk of repeat preterm birth by one-third. This is great news! It might not seem like much, but delaying a preterm birth by even one or two weeks can make a huge difference in a baby's health and development.
As a Maternal and Fetal Medicine physician, I see many women who have had a prior spontaneous preterm birth and who could have benefited from 17P. Many women either do not know about 17P or are unsure about using it for a variety of reasons. The following are some of the most common questions I hear about 17P:
Q: Who is eligible for 17P?
A: Women who are pregnant with just one baby and who have a history of a previous spontaneous preterm birth of one baby between 20 weeks and 36 weeks gestation are eligible.
Q: Is 17P safe for the baby?
A: This is by far the most common question and concern about 17P that I hear. The short answer is yes.The long answer is there have been studies that have found no risk for infants of mothers taking. 17P is FDA-approved for use in preventing recurring preterm birth and is carefully monitored by the FDA. 17P is safe for your baby, and getting a weekly 17P injection is one of the best things you can do to help keep your baby from coming too early.
Q: Is 17P safe for mothers?
A: For mothers, there are minimal risks. The most common problems are soreness, irritation, itching, bruising, swelling and pain that can occur where 17P is injected. More severe side effects may occur in rare circumstances. Again, 17P is FDA-approved, and the FDA monitors both the health of the baby and the mother.
Q: Is 17P recommended for women who are pregnant with twins?
A: No, 17P is not appropriate for use in women carrying multiple babies. Studies have shown that 17P is not effective in reducing the rate of preterm delivery for multiples.
Q: Do you pay for 17P?
A: If a woman has Medicaid, she does not have to pay for 17P. Many private health insurance plans cover 17P; it is important to check with your insurance provider. There is an assistance program for women who cannot afford treatment due to lack of insurance or because the co-pays are too high. Talk to your health care provider about assistance and free medicine programs for 17P.
Q: How often is the treatment?
A: The treatment generally begins the 16th week of pregnancy and goes on weekly through the 37th week of pregnancy. Many women have reported that it is difficult to make these weekly appointments due to transportation, work and caring for other children. It is important to not stop and start 17P, so it is good for patients to think through how they will get to their weekly appointment, how to make these appointments work with other responsibilities, and how others can provide support through this treatment.
Photo courtesy of Elizabeth M. Stringer, M.D
Here is what I'd like you to take away from this information: Talk to your health care provider about 17P, if you have already had a preterm birth and if you are pregnant now or if you plan to be pregnant again. Visit mombaby.org to learn more about 17P.
Look for more information in the December issue of Carolina Parent, where UNC Center for Maternal and Infant Health will discuss the dangers of preterm births and efforts to prevent them from happening.
Elizabeth M. Stringer, M.D., is a practicing OB-GYN and an associate professor of maternal-fetal medicine at the University of North Carolina at Chapel Hill's School of Medicine.