Recommended Reads for Children With Special Needs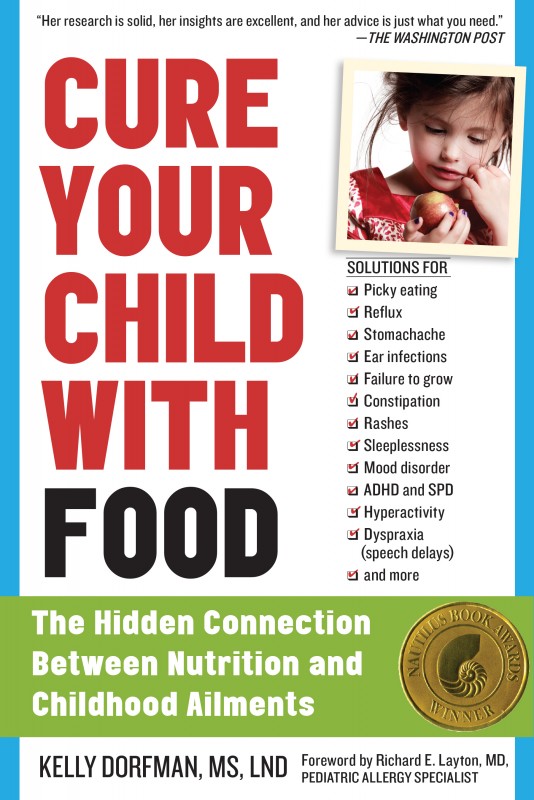 Cure Your Child With FoodIt is recorded that this generation of children suffer from the highest rate of obesity, food allergies, behavioral and emotional disorders, autoimmune disease and learning issues. Nutritionist Kelly Dorfman explains how to investigate the clues to nutritional disorders, as well as find nutritional treatments for these ailments. Workman Publishing, $13.95.

I Like Berries, Do You?
In this board book of pictures, children with Down syndrome are photographed trying and enjoying a wide selection of foods. As children read along, they are exposed to other children who look just like them experiencing these nutritious snacks. This book encourages children to try different textures, temperatures, tastes and smells, ultimately helping to promote and aid a healthier diet. Woodbine House Publishers, $10.75.

Sleep Better!: A Guide to Improving Sleep for Children With Special Needs
Psychologist and autism expert Dr. Mark Durand emphasizes that there is no "one right way" approach to achieving a restful and healthy night of sleep. "Sleep Better!" is a relaxed and helpful guide for all children with and without disabilities that addresses numerous sleep issues such as bedtime tantrums, night walking, sleep terrors, bed-wetting, insomnia and sleep-schedule problems, and more. Paul H. Brooks Publishing, $24.95.

Essential First Steps for Parents of Children with Autism
When a child is first diagnosed with autism, parents must begin the process of helping their child the best they can. This book offers parents research-based behavior strategies, ways to offer support for the rest of the family and the overall guidance to easing this transition. Woodbine House Publishers, $17.99.
Read more:


View all articles in the 2014-15 Exceptional Child Guide