RECIPE: Marc Jacksina's Vegan Tomato Soup
This is a go-to meal for his family of four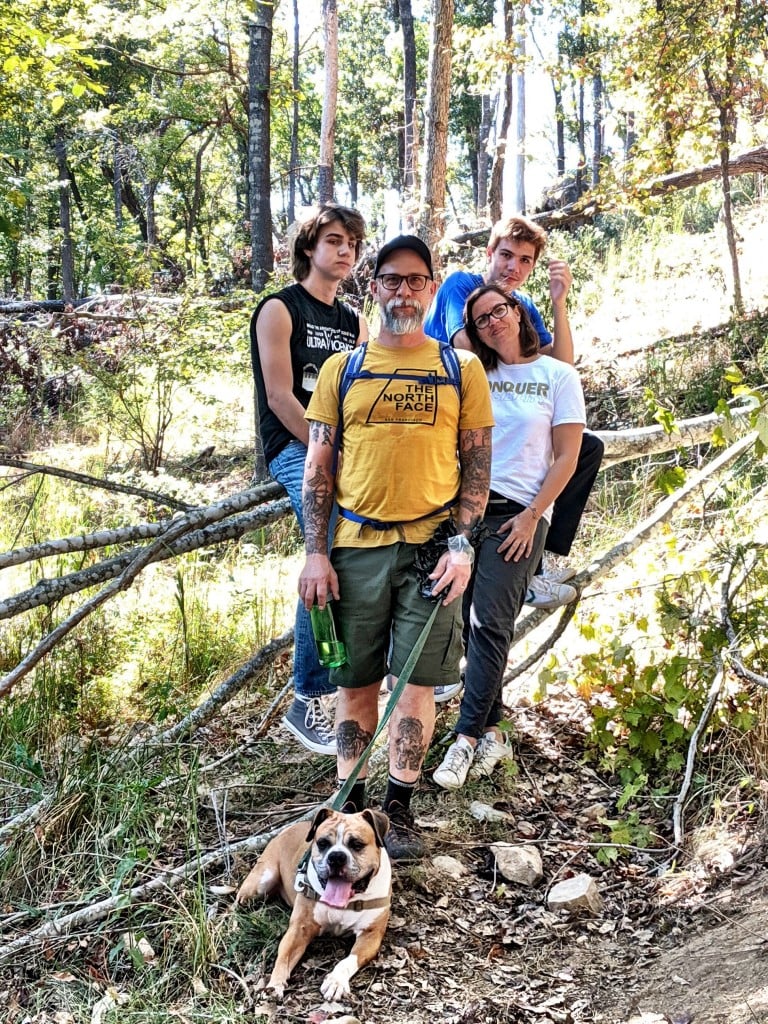 Marc Jacksina is the veteran restaurateur behind Earl's Grocery, Nan & Byrons, and Halcyon, Flavors from the Earth. Today he's executive sous chef at Southminster Retirement Community and co-hosts the culinary documentary series order/fire, currently in its 5th season. He and his wife Lauren have two sons, Lucas,18, and Ian, 17. This recipe for vegan tomato soup remains a go-to weeknight dinner in the Jacksina house.
Ingredients:
¼ head cauliflower cut in ¼ inch slices
1 shallot (or ½ sweet onion) sliced thin
1 red bell pepper, seeded and chopped
¼ cup garlic cloves, whole, peeled, and smashed
1 tablespoon thyme, picked (or 1 tsp dried)
1 pinch red pepper flakes
1 teaspoon marjoram or oregano, dried
1 small can tomato paste
1 cup sherry wine or white wine
2 28-oz cans crushed tomatoes
1 12-oz can V-8 Juice
4 cups water
¼ cup sugar
3 tablespoons Kosher salt
3 tablespoons basil
2 cups extra virgin olive oil
Directions:
Heat a small amount of oil in a large heavy bottom stockpot over medium high heat.
Sauté the cauliflower, shallot, red bell pepper, and roasted garlic until soft and fragrant.
Add thyme, marjoram, and red pepper flakes and cook for 1 minute.
Add tomato paste and cook for 3 to 5 minutes. Deglaze with the sherry/white wine and reduce.
Add canned tomatoes, V-8, water, sugar, and salt. Bring to a low boil, stirring frequently to prevent sticking. When all of the vegetables are tender, add basil and cook for 5 minutes.
Remove from heat. Using an immersion blender, puree the soup until smooth. Once smooth, emulsify the soup by slowly streaming in the oil while blender is still running.
Enjoy with your favorite grilled (vegan) cheese sandwich, or crackers.