RECIPE: Kevin Flack's Weekend Breakfast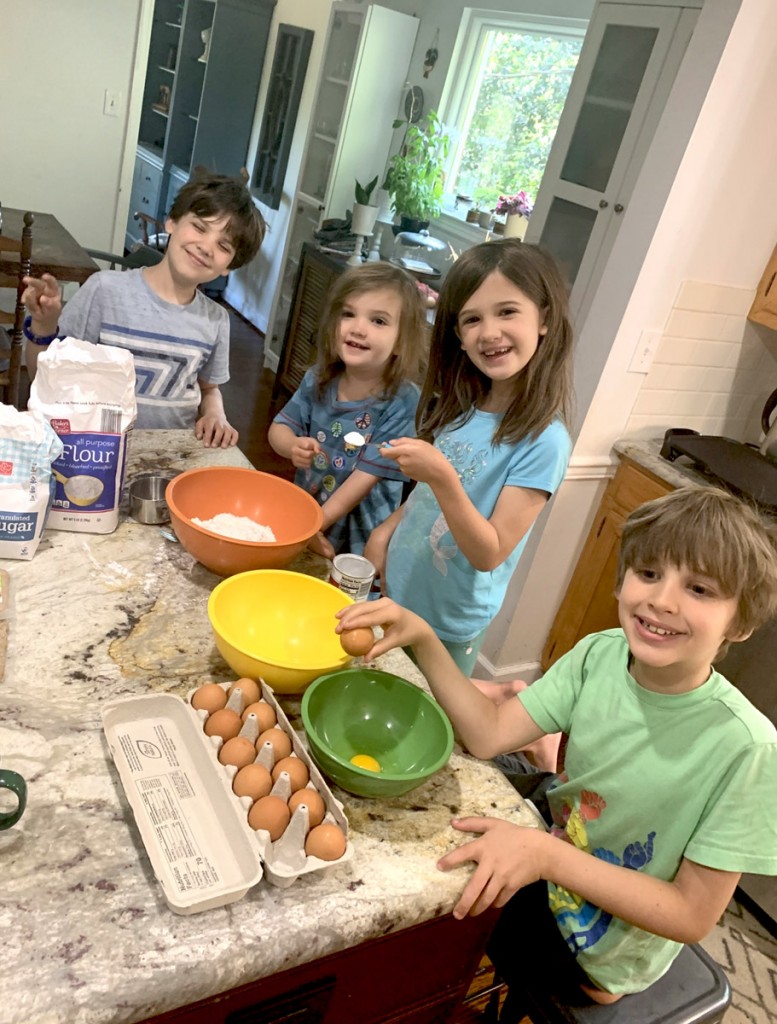 As director of operations at YAFO Kitchen, Kevin Flack is surrounded with Middle Eastern street food every day. At home, the father of four is in charge of the weekend routine, which includes "pancake day." Wife Allison works as an ED nurse on weekend nights, so he and the kids like to have breakfast ready for her when she gets home on Sunday mornings. The Flack crew includes Jude, 10, Dylan, 8, Delilah, 6, and Matilda, 4, and each one helps make this breakfast feast:
PANCAKES
Dry ingredients:
2 cups all purpose flour
4 tablespoons sugar
1 teaspoon salt
4 teaspoons baking powder
Wet ingredients:
2 eggs
2 cups milk
1 teaspoon vanilla extract
1/4 cup melted butter or oil
Directions:
Mix dry items and then hand mix wet ingredients and let rest for 5 minutes.
Use a 1/2 cup measuring cup to portion pancakes onto greased pan.
Yields 12-14 pancakes
Top with REAL maple syrup
SCRAMBLED EGGS
Ingredients:
4 eggs
1 tablespoon milk
Directions:
Stir and place in greased pan. Mix to desired texture.
We recommend serving chicken sausages—we enjoy NEVER ANY country style and apple maple.