RECIPE: Craig Barbour's Homemade Pancake Mix
Try this from the N.C. chef behind Roots Catering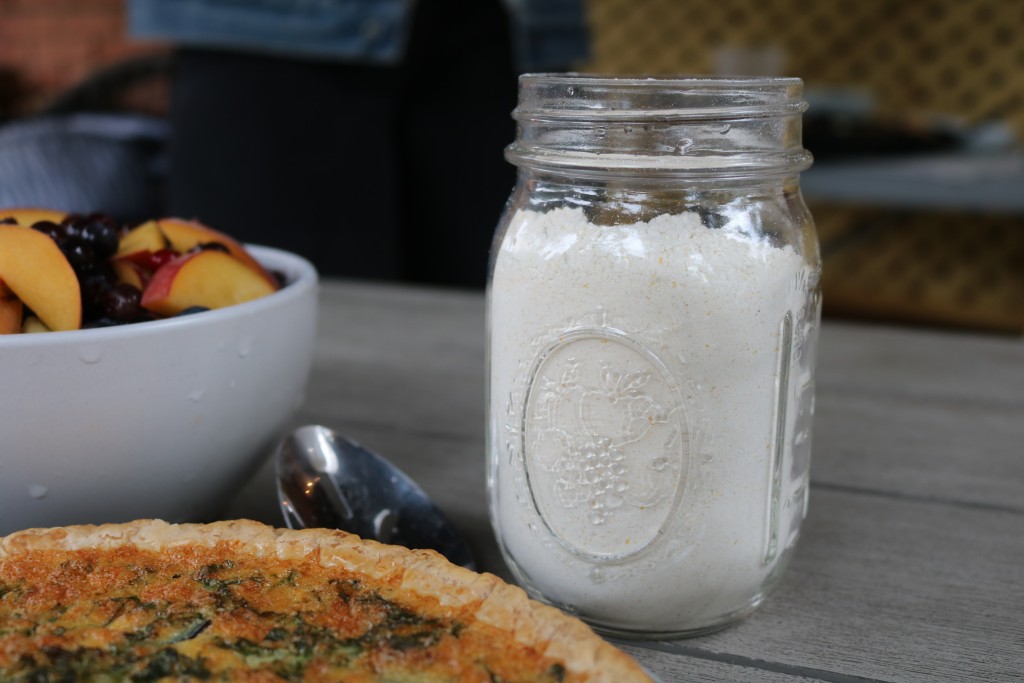 Craig Barbour, executive chef and owner of Roots Catering, recently launched Little Fete, a dinner party kit delivered in a box. He's also father to 1-year-old son Ronan, who is a big fan of Dad's homemade pancakes. "Use this recipe as a tool to teach your kids math in a fun way and lay the foundation for healthier eating habits," Barbour says. "Creating confidence in the kitchen early will help them be more keen to make something from scratch rather than buying pre-made grocery store items that are often filled with preservatives and other unhealthy ingredients." Here is his recipe for this fun family breakfast:
Dry Mix Ingredients:
4 cups all-purpose flour (option to sub gluten-free flour – I recommend Bob's Red Mill 1:1)
3 tablespoons baking powder
2 teaspoons baking soda
1 teaspoon salt
3 tablespoons sugar
Dry Pancake Mix Instructions:
Combine all ingredients. (You can easily double or triple this part)
Store tightly sealed in a cool dry place.
Pancake Ingredients:
1 cup pancake mix above
1 egg
1 cup milk
1 tablespoon melted butter or oil
*1 cup of dry pancake mix makes approximately 5 pancakes.
Pancake Instructions:
Preheat and lightly grease a griddle or pan over medium to high heat.
Combine 1 cup of pancake mix with egg, milk and butter, or oil.
Pour 1/3 cup batter and cook until bubbles on the surface of the pancakes have popped (about 3 to 4 minutes). Flip and cook until the underside is light golden (another 1 to 2 minutes).
BONUS:
– Add fun toppings like fresh fruit for a pop of flavor and color
– Add seasonal fruit like local peaches, blackberries to your pancakes, or some Little Saigon Cinnamon from savory spice shop and local steel cut oats.