Q&A: Diary of a Wimpy Kid Author Talks N.C. Appearances, New Book
Jeff Kinney signs and interacts with fans in Charlotte and Raleigh in November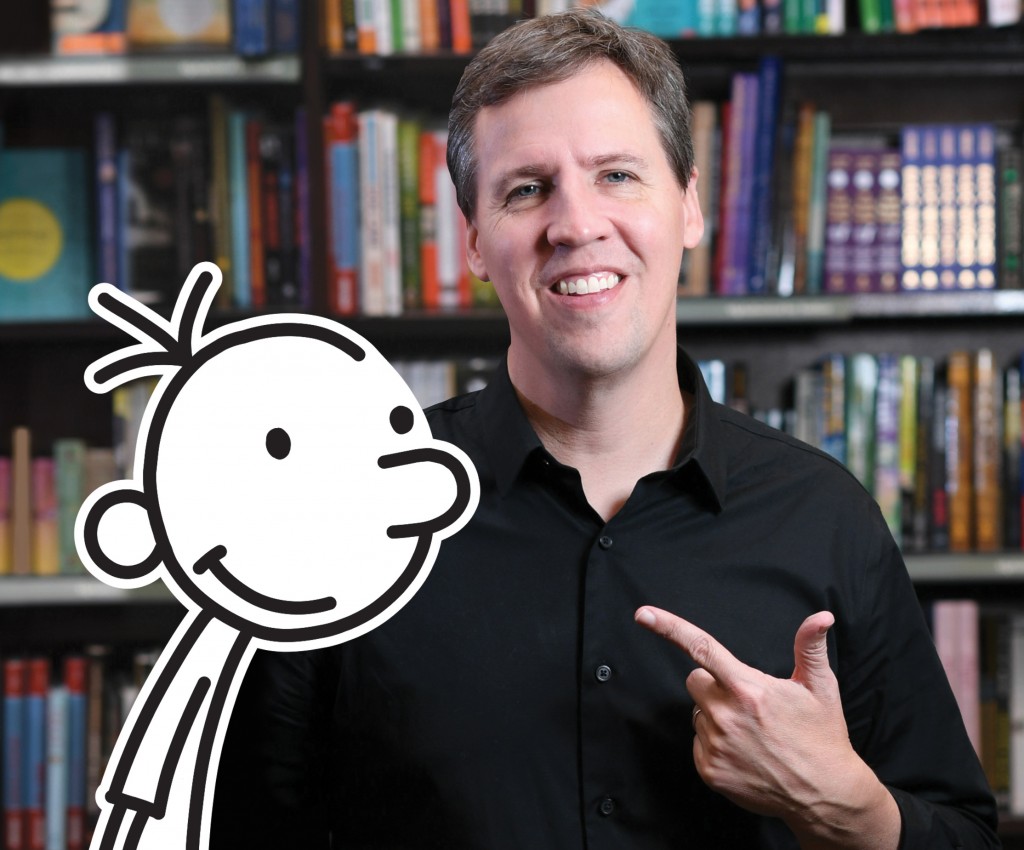 In November, Diary of a Wimpy Kid creator Jeff Kinney has two appearances in North Carolina to mark the release of his new book, The Meltdown: a new live show, "Wimpy Kid Live: The Meltdown Show," at Ravenscroft School in Raleigh (Nov. 5) and a book signing at Barnes & Noble's Arboretum location in Charlotte (Nov. 6). In a Q&A, we talked to Kinney about the enduring relevance of his Wimpy Kid stories, his new live show, and more.
Charlotte Parent: First, can you tell me about why you decided to turn Diary of a Wimpy Kid into a live show?
Jeff Kinney: It's the nature of being an author that you end up giving the same speech over and over because you can't change your origin story. I wanted to mix it up and try something new. And at the show, we use a spinner that keeps everyone on their toes and brings up a different activity. I wanted to make sure no shows are the same. There are 10 items on the wheel, which is encased in ice to go along with the theme of the new book, and [activities include] a kid coming up to draw with me, a chance to stump me with a question, and a parent dance-off.
CP: You mentioned that new book. What can you tell us about your 13th story, The Meltdown?
JK: I've done a winter book about the holiday season, but this is a war book. It's about conflict. When it snows, it really transforms the landscape and the way people treat each other. It's like Game of Thrones for kids. I've never written anything like it, and it was a lot of fun to write.
CP: Since the book was written, you've become a parent. Do your kids directly influence your stories? And as your books don't have a focus on cell phones, do you see that absence of technology as aspirational?
JK: Actually I wouldn't say so. My kids are much different than me. They're athletic and play sports and have tons of friends. When I was a kid, like Greg Heffley, I had one best friend.
The aspirational thing is just reading. My books aren't imbued with any philosophical [takeaways] like that for kids. I hope that they mostly learn that reading is a pleasurable act.
CP: You've toured these books across the globe at this point. Do you find that there are certain themes that resonate, no matter where you are?
JK: Absolutely. Childhood is universal. It's when we we get older that we drift apart. Most of us have parents and siblings and similar problems. A kid in China, or Turkey, or Italy, can see themselves reflected in Greg Heffley.