Press Release: Charlotte Parent Wins Six Journalism Awards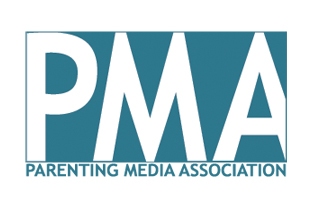 CHARLOTTE, NC – March 9, 2010 – Charlotte Parent magazine brought home six awards from the Parenting Publications of America (PPA) Annual Editorial and Design Competition. Charlotte was the host city for the 2010 PPA Annual Convention and Carolina Parenting the hosts to publishers, editors and parenting magazine staff from across the USA, Canada, Australia and South Africa.
Our awards:
–– Design: Infographics – Silver
— Design: Overall Design – Bronze
— Editorial: Briefs/Short Stuff – Silver
— Editorial: Special Section within a Publication – Bronze
— Editorial: Travel Feature – Silver
— Web Content – Bronze
PPA's Editorial and Design Awards Competition recognizes excellence in journalism, photography and design achieved by publishers, editors, writers and designers at member publications. The University of Missouri's School of Journalism coordinated the annual contest. A panel of judges reviewed 1.026 entries to choose the winners in each category.
"We are very proud of our staff for winning these awards," said Sharon Havranek, the publisher of Charlotte Parent. "We always strive for excellence for our readers and advertisers, so we're very pleased that our magazine was recognized."
"The purpose of the PPA awards competition is to encourage a high level of journalistic performance and service to communities by recognizing editorial excellence and outstanding visual presentation in parenting publications," said PPA Executive Director C. James Dowden.
Headquartered in Los Angeles, PPA is a nonprofit national organization representing more than 110 parenting magazines and newspapers in the United States, Canada and Australia. For more information about PPA, visit www.parentingpublications.org.
Charlotte Parent magazine is an award-winning publication reaching more than 123,300 readers monthly, according to an audit by the Circulation Verification Council. Celebrating more than 20 years in the business, the magazine is the leading local parenting resource and is available free at more than 950 locations in Mecklenburg, Cabarrus, Gaston, Iredell, Lincoln, Union and York counties.
Charlotte Parent magazine is published by Carolina Parenting Inc., a Charlotte-based company which also publishes Carolina Parent in the Raleigh-Durham-Chapel Hill area and Piedmont Parent in the Greensboro-Winston Salem-High Point area. The magazines have a combined monthly readership of more than 327,300.
###