Popsicle-Stick Ornaments
Work on fine-motor skills making these popsicle-stick ornaments.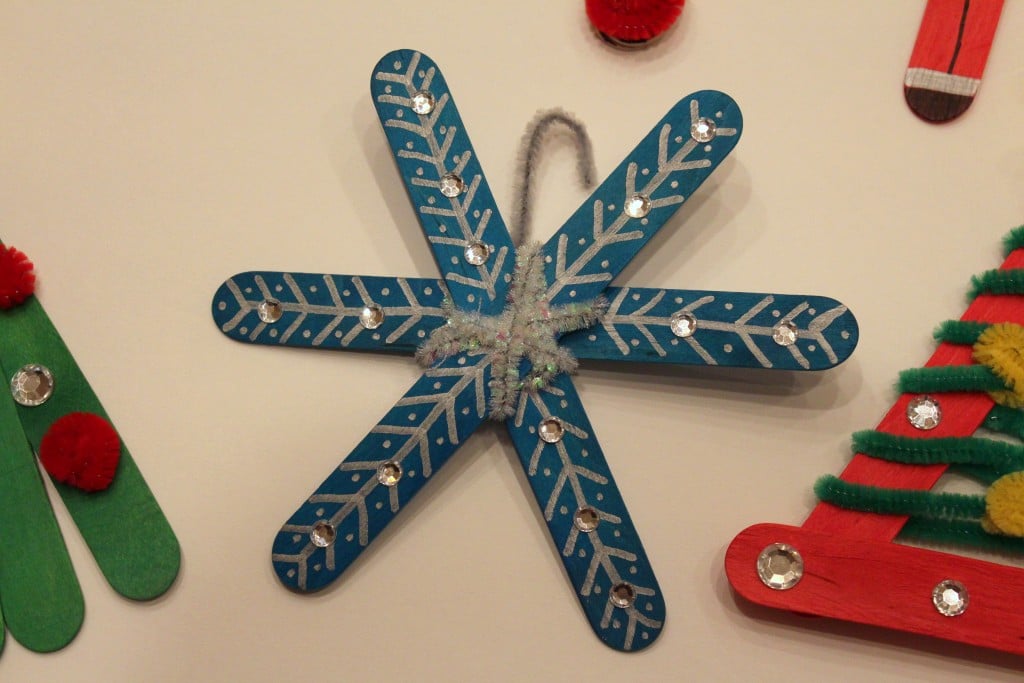 All you need are popsicle sticks, pipe cleaners, glue, markers, and adhesive rhinestones for sparkle.
Snowflake: Glue three blue popsicle sticks together in the center in a snowflake shape. Wrap a silver pipe cleaner around the center to bind reinforce. With a silver metallic marker, draw the desired pattern onto the snowflake. Add adhesive rhinestones for extra sparkle.
Reindeer: Use a brown marker to color three popsicle sticks. Glue them together asymmetrically making a triangle. Using a red pipe cleaner, wind a portion of it into a circle to create the red nose. Glue the "nose" to the bottom V of the triangle. Draw eyes with a silver market, and use a black marker to color the pupils. Finish by adding grey pipe cleaner horns to the top stick.
Christmas Tree: Arrange five green popsicle sticks in a fan shape, gluing each to the one below. Use colored pipe cleaners wound in small circular shapes for the ornaments, and a yellow pipe cleaner to make a star. Add a few adhesive rhinestones for sparkle.
Find more from the Effortless Girl on charlotteparent.com/blogs.