Pecan Crusted Salmon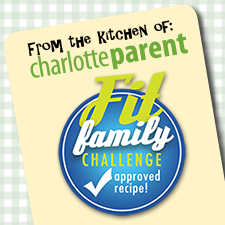 Lighten up your meal plan this summer with this sweet seaside dish.
Ingredients:
20 oz Wild Pacific salmon fillets            
1/4 cup Plain whole wheat bread crumbs
4 tsp Honey                                                    
4 tsp Dijon mustard                                     
1/2 cup Pecans, finely chopped
1/4 cup Plain bread crumbs                       
2 tsp Fresh parsley, chopped
Instructions:
Preheat oven to 450 degrees.  In a small bowl, combine honey with mustard and mix well; brush over salmon.  In a small bowl, combine bread crumbs, pecans and parsley.  Spoon bread crumb mixture evenly across top of salmon.  Bake for 12-15 minutes or until fish flakes easily with a fork (Optional: works well with group of other white fillets).
Nutritional analysis per 5 ounce fillet:
Calories: 380; Total Fat: 20 g; Saturated Fat: 2.5 g; Trans Fat: 0 g; Cholesterol: 80 mg; Sodium: 230 mg; Carbohydrate: 17 g; Fiber: 2 g; Sugars: 7 g; Protein: 31 g.
> Back to Healthy Recipes