PARENT TO KNOW: Bea Moise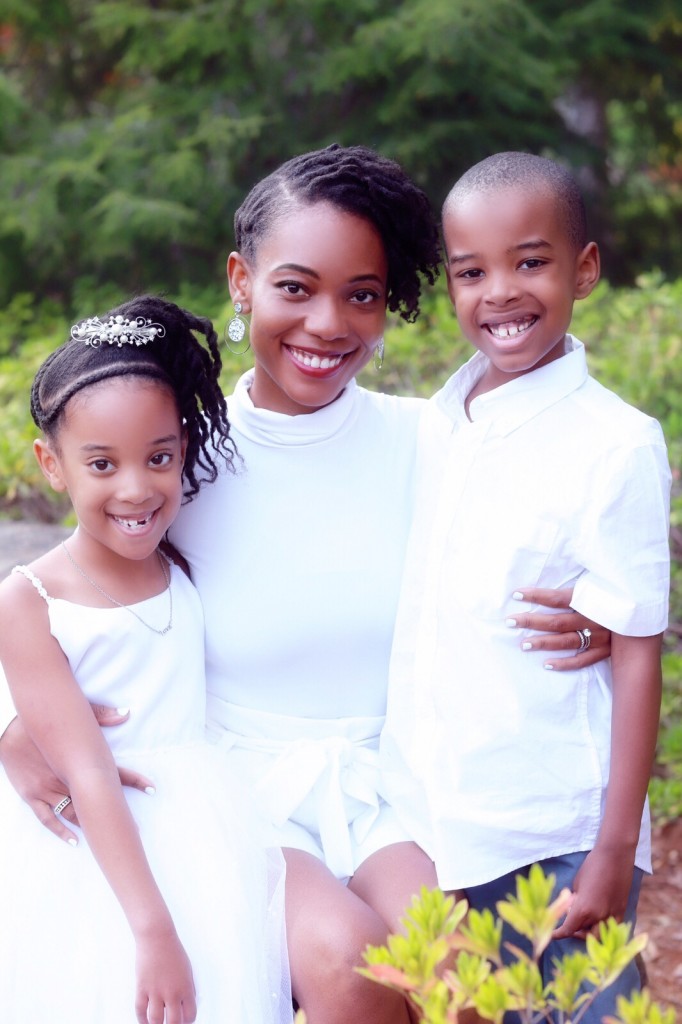 Bea Moise is a board-certified cognitive specialist, national speaker, and creator of A Child Like Mine, a company to educate parents of children with unique behavioral and learning needs. She and her husband are parents to two children: Jake, 10, who is awesomely autistic, and Abby, 9, who is simply marvelous. We caught up with Moise to chat about pandemic parenting, re-entry anxiety, and the release of her upcoming book.
How would you describe A Child Like Mine to someone unfamiliar? A resource for parents with neurodiverse children.
What inspired you to launch this company? Weirdly, I created it before I had children. It really was a calling. I was a behavior therapist and worked with kids one-on-one, and I would look at the parent after a session and realize they had no idea what to do once I was gone. When I had Jake years later, I thought, that's why I have a pull toward this.
Did your professional knowledge give you a head start in recognizing the signs with Jake? Totally. With Jake, I knew what it looked like. Professionally, I knew exactly how to handle this. As a 'mommy,' though, that's the part I had to learn.
What advice would you give to a parent who suspects their child is neurodivergent? Get an assessment. It doesn't hurt. Your child won't be traumatized. They only con is it will cost you money. There's nothing wrong with getting an assessment from a licensed psychologist. It gives you a blueprint of your child's brain, and how valuable is that?
What will you remember most about working and parenting during the pandemic? The stress of being responsible for both of my kids' schooling at home, and being responsible for my clients because they're looking to me for what to do. There was no training for this. I was like, 'I'm winging this with you!' So I just went off what I do know. I know children are resilient, and boundaries and structure create better outcomes.
Any tips for parents managing re-entry anxiety as kids head back to the classroom? Don't be dismissive of it. For lack of a better word, this is now their 'new normal.' If you have high-anxiety kids, create a slow entry back to 'normal life' because they may need help navigating that world.
What's your favorite way to spend an unscheduled day with your kids in Charlotte? My favorite thing is Top Golf. It's such a kid-friendly, adult-friendly time together.
What's your favorite way to spend a kid-free night in Charlotte? I love Firebirds—it's my favorite go-to. My husband and I have been together almost 18 years, so we enjoy very laid-back activities. We're big foodies. If we're feeling fancy we'll go to Restoration Hardware or The Gallery Restaurant at The Ballantyne.
What's your favorite adult beverage? Pina colada. I'm a Floridian girl; I don't like that it's seasonal up here. I don't drink alcohol except for that.
What's your biggest parenting fail to date? When Jake was 1, I had a huge birthday party for him. It was nonsense. I had it a Gymboree—I wanted to celebrate him. He was miserable. He's not smiling in a single picture. He never displayed to me that he was that kid—he was always shy and reserved, never chatty in a crowd, and he was most himself with just me and my husband. I wasn't listening to who he was, and I had this party for him based on who I wanted him to be.
What's the best parenting advice you ever got? It's from my mother, although she didn't really follow it (laughs). Children are like freestanding water in your hand. If you're too loose and open your fingers, they'll fall out. If you squeeze too tight, the water spills out. Parenting is a delicate balance of holding water in your hand properly. Not too tight, not too loose.
What's one thing you hope your kids learn from watching you as a cognitive specialist and business owner? To be kind and thoughtful. I hope they know that life is bigger than them. It's a huge universe and you're very insignificant, but if you're kind and thoughtful and empathetic, you become something to someone or impact them in some way you may never even know.
What's next for you professionally? During Covid, I finished my book, called A Child Like Mine. In January 2020 I went to see Oprah and—I know this sounds nuts—but I felt like she was talking to me. She asked, 'What's keeping you from fulfilling a dream?' For me, it's been this book. I'd written it, so what was keeping me from submitting it to publishers? I felt like she really was trying to tell me to pursue this dream. Then I submitted my manuscript to three publications and one picked it up. So my book is coming out this fall.
THE TOUGH STUFF:
Chocolate or cheese? Chocolate
Coffee or tea? Tea
Beer or wine? Pina colada
Hot dog or taco? Taco
Reality or fiction? Fiction
Comedy or drama? Comedy
Baby Shark or Baby Einstein? Baby Einstein
More sleep or more free time? Sleep
Daniel Tiger or Daniel Stowe Botanical Garden? Daniel Tiger
Facebook or Instagram? Instagram