Parent to Know: Author Marnie Schneider
She talks about her 'Gameday' series of children's books and much, much more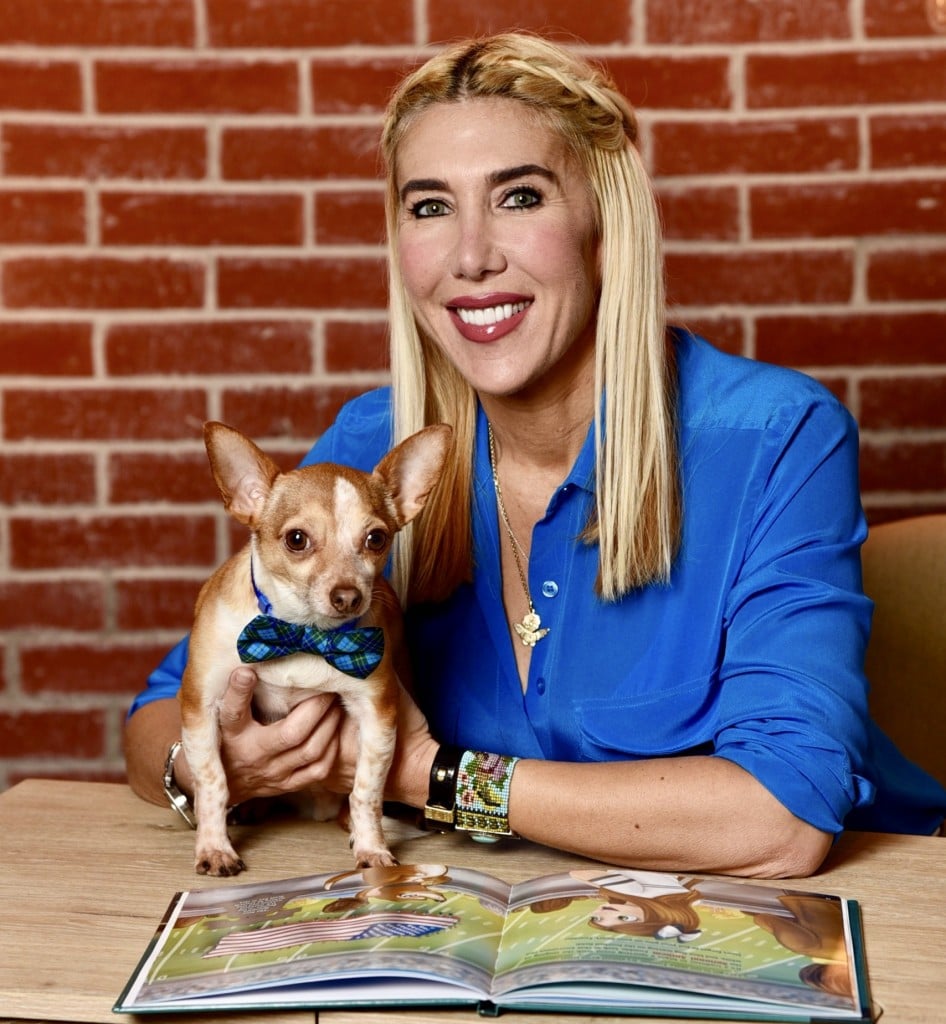 Football has always inspired Mooresville-based author Marnie Schneider. Her grandfather owned the Philadelphia Eagles and her mother was the first woman in NFL history to be vice president and acting general manager of the team. Schneider's "Gameday" series of children's books explores different NFL cities, and her latest release, Football Freddie and Fumble the Dog: Gameday in the Carolinas, takes readers on a tour of the Carolinas and ends with a Panthers game. The single mom to Jonathan, 21, Goldie, 18, and Leo, 16, also founded the Keep On Playing Foundation, which teaches underprivileged children confidence, leadership, and teamwork. We caught up with Schneider to talk about family, philanthropy, and the universal language of sports.—Taylor Bowler
How would you describe The Gameday series to someone who's unfamiliar? It started off as my personal experiences growing up with a grandfather who owned a professional football team. I would travel to great cities where the team was playing, and I always loved to write when I traveled. I played with the idea of fictitious girl who traveled and eventually created Freddie. Fumble is really my dog, whose name is Irving—he's a rescue chihuahua. Freddie and Fumble travel to different cities to learn about the history and what happens there.
What's one thing you hope your children learn from you and your family's philanthropic legacy? My grandfather (Leonard Tose) founded the Ronald McDonald House, so I'm involved with that as well as ACEing Autism and the Alzheimer's Foundation. I hope my kids see how much better it is to give than to receive. If you're having a bad day, the best thing to do is go help somebody else. There's nothing like being able to help somebody or be involved in a genuinely open-hearted way.
Why is it so important to get kids to read, especially now? Reading is the best coping skill we'll ever have. If you're stressed out, pick up a book and learn about something new. We can always rely on reading.
What's been the hardest part about parenting teenagers? You have to be a good detective—not so much snooping—but you have to dig in and see what ignites them so you can help them stay motivated. You've got to keep your foot on the gas with them. We all get tired and exhausted—I don't care how much stamina you have. Parenting teenagers is a marathon.
What's been your favorite part of being a parent? Right now, it's having a friendship with my children. They're so interesting and thoughtful. Being friends with them is a privilege I didn't think of when they were younger.
What's your favorite way to spend an unscheduled day with your kids? We like to go on adventures and explore new places. I love to put my kids in the car and go on a road trip.
What's your favorite way to spend a night without your kids? I'm a homebody, so I like to just be in my bed. My friend got me PJs that say, "I'm great in bed, I could sleep all day." Being in my bed with my dogs and some books is the best way to reset myself.
What's your favorite restaurant in Charlotte? Clutch Coffee Bar is my favorite go-to spot in Mooresville. Their drive-thru makes my life easy. Moyers Lakeside Eatery has a great lunch counter, and I love dinner at Caruso's in Mooresville. Between those three, I'm set.
What's your guiltiest pleasure? Animals. If I could have more dogs I would, but I already have three right now.
What's your biggest parenting fail to date? I give my kids a lot of leniency to do stuff on their own, but sometimes you have to be more of a taskmaster. It's difficult as a single mom to wear every single hat and switch those hats in the right order.
What's the best parenting advice you ever got? Saying no and setting boundaries is OK, even if the initial reaction is uncomfortable. It's a tricky balance to say no but give them ability to learn for themselves.
What's next for the Gameday series? I've got three more installments coming out in early 2021. There's a book on teamwork, gratitude, and a kid's tailgating cookbook. We're also doing a Raceday in the USA series that will highlight all the great racetracks in the USA, so you'll learn about Daytona, Talladega, etc. I'm developing those characters now. It should be coming out in late 2021.
The Tough Stuff:
Chocolate or cheese? Chocolate.
Coffee or tea? Coffee.
Beer or wine? Beer.
Ice cream or hot chocolate? Ice cream.
Hot dog or taco? Hot dog.
Reality or fiction? Fiction.
Comedy or drama? Comedy.
More sleep or more free time? More free time.
Tik Tok or Minecraft? Tik Tok. I get roped into it at least once day.
Netflix or Hulu? Netflix.
Facebook or Instagram? Instagram.