New Release in 'Racer Ronnie' Book Series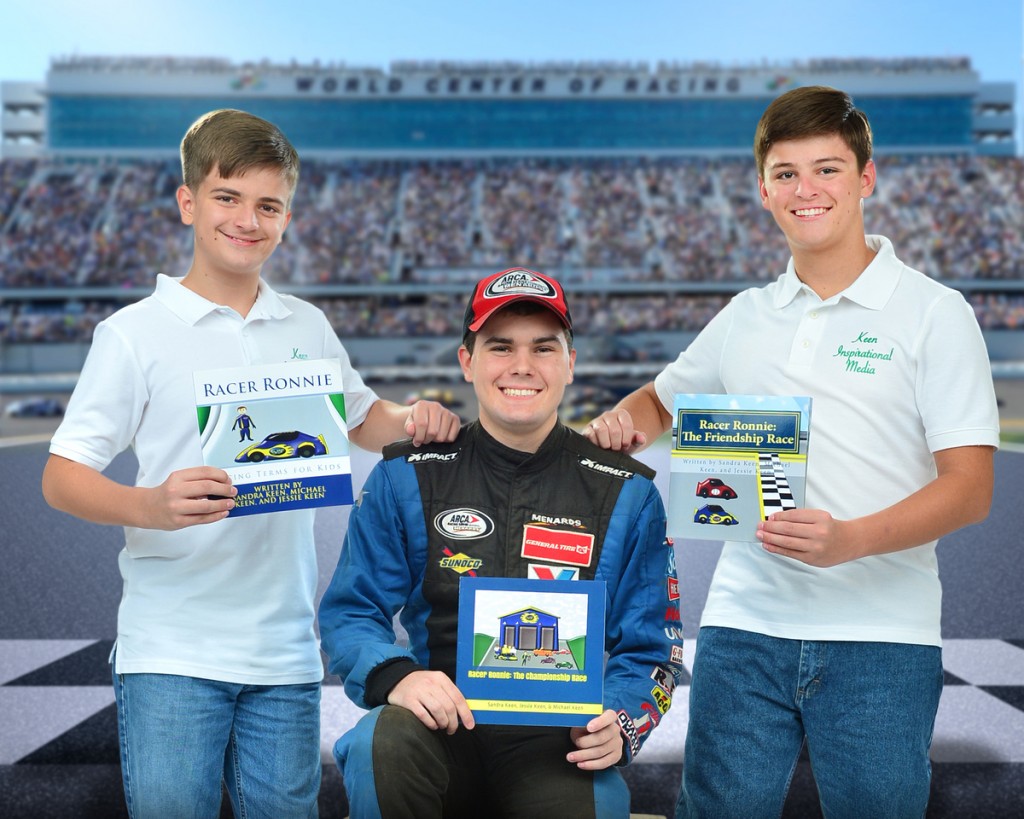 Young race car driver, Ronnie Osmer, along with teen authors Jesse and Michael Keen, has released a new children's book called "Racer Ronnie: The Championship Race," the third book in the Racer Ronnie series.
Osmer started racing karts at the tender age of 7 and, at that time, could never find age-appropriate books about racing. A few years ago, Jesse and Michael Keen were learning how to be authors from their mother, author Sandra Keen. The three boys came together and have now produced three books. The first book, "Racer Ronnie," explains racing terms for kids. The second book, "Racer Ronnie: The Friendship Race," talks about how to keep friendships strong even when competing against one another.
The third book, "Racer Ronnie: The Championship Race," is based off the night Ronnie won his first championship and the adversity that he went through that night. Osmer was nearly counted out of the race but came back to win. For this book, a fourth boy, Bruce Trascher, joined the team as an illustrator. Bruce is a car fanatic and converted his sketches into the vehicles used in the books.
"I want to use the books to help bring a new generation of fans to my favorite sport, automobile racing," Osmer says.
Osmer, a Pearl River, Lousiana native, currently studies Motorsports Management at Belmont Abbey College and races at events across the country, including tracks like Daytona International Speedway and Mobile International Speedway. In 2019, Osmer continues his streak of top 10 finishes at various races in the Southeast. Osmer is regular supporter of local charity, STARC; and national charity, Ride to Give. He also regularly participates in local fundraising events.
"Racer Ronnie: The Championship Race" is available online through Amazon.