New Disney Store Opens at SouthPark Mall
Meet Mickey Mouse and Minnie Mouse at grand opening celebration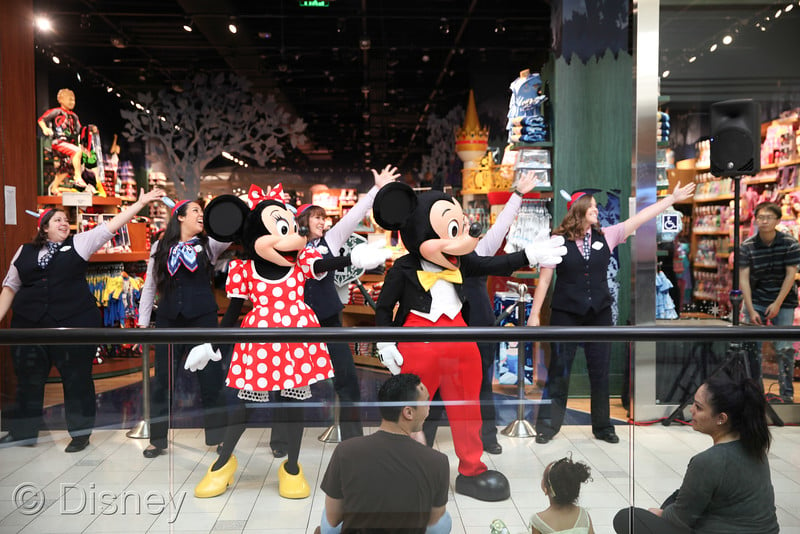 The magic of Disney is coming to SouthPark Mall with the opening of the new Disney Store, and you don't want to miss the grand-opening celebration this Saturday, Oct. 24, beginning at 10 a.m. There will be singing and dancing a la store cast members, and the first 500 guests receive a free gift and the opportunity to meet Mickey Mouse and Minnie Mouse in the food court from noon to 4 p.m.
Once inside the store, look for Disney-style interactive elements. A Disney Store Theater gives guests the opportunity to watch more than 50 clips from Disney productions on a 12-foot long curved screen. You can also wander down the glittering Pixie Dust Trail through various storytelling "neighborhoods," including Disney Princess neighborhood and a "Boys" neighborhood that features Disney, Marvel and Star Wars interactive areas that let children become part of the store. (I'm guessing a few girls may like this neighborhood, too.)
The store also includes design elements exclusive to Charlotte. As guests enter the store and look above, they will see a customized skyline incorporating local landmarks, including Freedom Park and the University of North Carolina at Charlotte.
With all the store's fun, plan to spend some time there as I think it will be hard to pull the kiddos out.