Neat Eats: Berry Crisp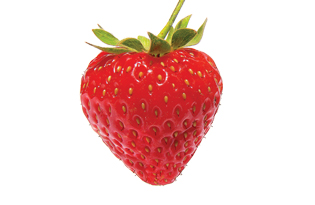 Take the kids to a nearby pick-your-own strawberry farm and then turn those sweet spring berries into a special family treat. This Berry Crisp is easy to make, incorporates rolled oats for some extra fiber, and of course strawberries that are packed with vitamin C.
Ingredients
1 quart strawberries, sliced if large
1/3 cup sugar
1/3 cup butter
1/2 cup rolled oats
1/2 cup flour
3/4 cup brown sugar
Directions
Combine strawberries and sugar and place in 8-inch square baking dish. Mix butter, oats, flour, and brown sugar until crumbly. Sprinkle on top of berries. Bake at 375 degrees until brown on top, about 35 minutes.
Source: North Carolina Strawberry Association. www.ncstrawberry.org.