Mompreneur – Karma Kidz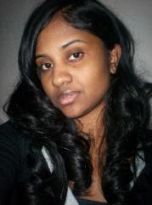 Family:
Husband James G. Littles,
Son James G. Littles II.
Business:
Karma Kidz www.ItsKarmaBaby.com
Upscale children's clothing.
How long in business:
A little under a year.
Clients/Target market:
Middle to upper class parents,
grandparents and family members
with expendable cash flow and who are
in the market for a unique line of
children's wear for infants and toddlers.
What inspired you to go into
business for yourself?
Ever since I was a little girl I would sneak
into my mother's things and try on her
shoes and make-up. I have always
had a passion for fashion. My son is
my inspiration behind designing
a children's clothing line.
Who is your mentor?
One of my mentors is my very good
friend Jenny. I greatly appreciate, value,
cherish and trust her friendship.
Advantages of being a
business owner:
Having an asset to call your own while
being 100% in control, as well as flexibility.
Being a business owner is also a feeling of absolute fulfillment and a sense of accomplishment.
What's most important when
starting your own business?
Finding your niche and your calling.
First, find your passion and then
go from there.
Advice for women
starting a business?
Put your thoughts into action and
follow it through. Do something you
are passionate about and the money
will follow, not the other way around.