Mommy-Daughter Time: 6 Outings to Build the Bond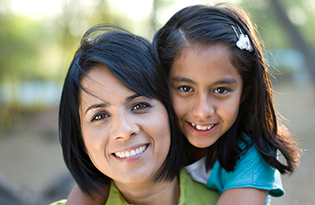 As little girls grow into tweens and teens, it's a great time for just mom and daughter to do some big-girl playful adventures. Just in time for Mother's Day, these six outings require little or no planning.
1. Squeeze in a movie matinee.
This works well for a spontaneous escape on a bad weather day that has you both snipping at each other. Next time you squabble, calmly walk away and pull up the local movie show times. Then breeze back into the room and tell her you'll call a truce, if she will go to the movies with you. Popcorn and a favorite beverage included.
2. Venture out for lunch.
Think of an upscale neighborhood or part of town you'd love to explore and target a lunch spot you'll both enjoy. After lunch, spend the afternoon window-shopping boutiques.
3. Pop in for pedicures.
You may find the chair massage is almost worth the price of the pedicure itself. Bonus idea: Take her to a drugstore on the way to the salon and let her purchase the hottest new color. Then she can take care of her own touch-ups.
4. Forage for treasure at a flea market.
The key is to make the trip about her, not you. Give her 10 bucks to spend on an item for herself, and spend 10 bucks on enough snacks to keep you both going for a couple hours.
5. Go on a your favorite type of tour together.
This could be a home tour, a farm tour, a historical tour or a museum tour, just to name a few possibilities. It's fun and engaging to learn new things together, and you'll be amazed how much more you can appreciate any experience the experience when it's fueled with interesting information and stories.
6. Express yourselves at an art studio.
Sit side-by-side and create pots or tiles at your local glaze-it-yourself shop. Or check out other local artisan shops for an array of choices. The yarn shop may offer a basic knitting class, the bead shop likely has a bracelet-making opportunity, and the art supply may have painting or collage workshops. Be sure to do this on a day that is otherwise unscheduled, so you can relax into the experience and enjoy the creative process thoroughly. Maybe grab a hot chocolate or fro-yo afterwards to extend the fun.