Mom Media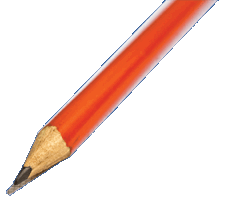 Looking for some last-minute beach reading, or want a glimpse at a few of the mom-centric TV shows coming up for the fall season? Here are some ideas to engage your grown-up mind when you get tired of preschool picture books and "The Suite Life of Zach & Cody" episodes.
Books
Blessings of a Skinned Knee: Using Jewish Teachings to Raise Self-Reliant Children, by Wendy Mogel (Penguin Group, 2001; $15). Mogel is a clinical psychologist who decided to turn to her religious heritage for advice to help her clients and her own family find "grace and security" in the world. While writing this book, she turned to the Torah, the Talmud, important Jewish thinkers and contemporary psychological insights to create nine blessings, which include advice for parents with issues over determining realistic expectations for each child, respect for adults, chores, mealtime battles, coping with frustration, developing independence, self control and resisting over-scheduling and over-indulging.
How to Talk So Kids Will Listen & Listen So Kids Will Talk, by Adele Faber and Elaine Mazlish (Collins Living, 1999; $15.95). This is a classic and down-to-earth book by two award-winning authors about helping your child cope with negative feelings, such as frustration, anger and disappointment. The book mentions many approaches to listening respectfully and disciplining your child without punishing him too harshly.
I Brake for Meltdowns: How to Handle the Most Exasperating Behavior of Your 2- to 5-Year-Old, by Michelle Nicholasen and Barbara O'Neal (Da Capo Press, 2008; $14.95). For any parent struggling with an unreasonable toddler, this book offers a listing of all the exasperating things little kids can do and step-by-step advice on how to handle each situation. Issues with social graces, sleep, nutrition, potty training, fighting, health and hygiene are discussed in the book, along with back-up plans for when the best ideas go wrong. There is even a section on how to safely use physical force to control a child without harm.
Soccer for Moms, by Kerrie Paige (Plain White Press LLC; $16.95). This handbook answers every question a parent could possibly have about the future of their budding soccer star. From scrimmages to scholarships, it has information on everything about the sport and how to prepare for games, as well proven strategies for successful parenting. Paige is the mother of three and has over 15 years of soccer experience. Her tips encourage parents to enjoy the soccer experience and learn to love the game.
TV
Cougar Town, ABC
Wednesday, Sept. 23, 9:30 p.m.
This new comedy series takes place in a small Florida town teeming with middle-aged divorcees looking for younger men. Forty-year-old Jules Cobb (Courtney Cox) is no exception, and after some coaching from her best friend and her assistant, she meets Matt and quickly finds that it's never too late to find someone new – no matter how much younger he might be.
Extreme Makeover Home Edition, ABC
Sunday, Sept. 27, 7 p.m.
During the sixth season, there will be plenty of new and deserving families in for the makeover of their lives. The show will open in Maryland and feature a single mother of four, who is struggling to keep all of her nieces and nephews out of the foster care system, caring for 14 kids total.
Parenthood, NBC
Monday, Sept. 14, 10 p.m.
Sarah, Adam, Crosby and Julia are the Braverman siblings. All of them are adults now, and they are sharing the joys and pains of parenthood together. This re-imagining of the blockbuster film "Parenthood" focuses on the everyday challenges modern families face while raising children and starting over.
The Good Wife, CBS
Tuesday, Sept. 22, 10 p.m.
After her husband's sex and political scandal goes public and lands him in jail, Alicia Florrick (Julianna Margulies) decides to re-enter the workforce and pursue her original career as a defense attorney in order to provide for her teenage son and daughter. As a junior associate at a Chicago law firm, she is forced to push aside the feelings of humiliation caused by her husband and succeed on her own merit.
Web
Momlogic – www.momlogic.com
Home, family, love and sex, diet and health, fashion, beauty and entertainment are just a few of the ongoing topics discussed on this site. The community section allows visitors to sign up and create a profile, as well.
Mommasaid – www.mommasaid.net
Jen Singer launched this site for moms in 2003 and it has since grown to include articles, blogs, stories and advice on everything there is to talk about concerning parenting. In 2005, MommaSaid received a Forbes Best of the Web designation for parenting blogs. Singer is the mother of two teen boys.
Moms Rising – www.momsrising.org
For the activist in each mother, there is finally a Web site where she can communicate and join millions of others in support for a more family-friendly America. The members of this organization are working together for cultural and legislative change on both state and national levels. Last year alone, MomsRising's members took over a million actions in support of families, and in the process, were covered in the media more than 1,000 times.