Middle-School Multitasking Does Not Mix with School Work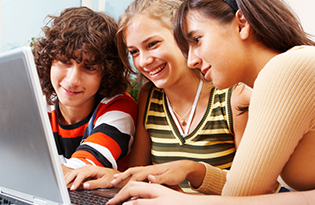 If only our brains had a limitless capacity to process information, think of all the things we could do at the same time. A majority of students now seem to be trying to do their schoolwork while staying in frequent contact with their friends electronically. Unfortunately, if a student multitasks while studying, he or she is not really doing two things simultaneously, but switching back and forth rapidly from task to task.
According to David Pisoni, chancellor's professor of psychology at Indiana University, "Memory and attention are limited. Students don't realize that when they study and engage in other activities, that multitasking comes at a price." The price is not learning as much as they would without multitasking.
Students in middle school and beyond need to learn how to balance academics and using social media. Parents need to set rules regarding social media and digital distractions during homework time to help children manage study time with limited distractions. Quality study time is far more important than the quantity of studying a student does.
Peggy Gisler and Marge Eberts are experienced teachers who together have more than 60 educational publications to their credit.

Get the Most out of Study Time

1. Create a dedicated homework and study area and hours.
2. Help your child identify his most productive time of day. Utilize that time so that his efforts will be most effective.
3.Designate a set amount of time for homework without any digital devices. Then designate a set break where it is OK to check in via social media before returning to homework.