McAdenville Brings Back Christmas Lights to Spread Cheer During Pandemic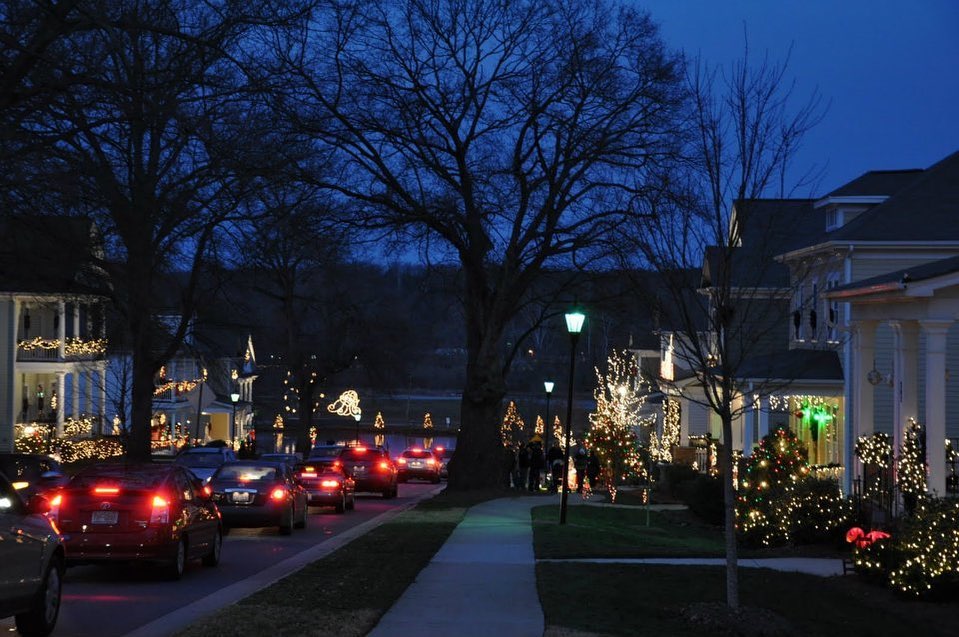 Update: This note has been added to the top of the McAdenville, Christmas Town USA Website:
"Following the guide lines of the Coronavirus (COVID-19) task force reference gathering of more than 10, the McAdenville Christmas lights will not be on as announced earlier. However, two trees will glow each night starting at 7:30 until 11:00 pm. The tree located at the Pharr office near the lake. The tree draped with the red, white and blue lights, honoring our military located across the street from the Pharr Family YMCA. We apologize for any inconvenience. The safety of our visitors and residents is our top priority."
For a limited time, McAdenville is joining others across the nation by turning on its famous Christmas lights each night to spread cheer amid the #COVID19 pandemic. The McAdenville, Chrismas Town USA website says the lights will be on 7:30 p.m.-11 p.m. during this temporary run. The page also notes, "However, since the 2019 season ended, the christmas town lighting staff has removed about 65% of the lights from the trees. Hoping what few lights are on, all will enjoy." The note was signed by Steve Rankin of the Christmas Town Committee. We suggest checking their website to make sure they're still open before visiting.
The idea gained steam over the past week, including a few days ago, when Milwaukee Brewers broadcaster Lane Grindle suggested the idea on Twitter. "What if we all put our Christmas lights back up?" he wrote. "Then we could get in the car and drive around and look at them. That seems like a fair social distancing activity."
The tradition in the small town near Charlotte was stated in 1956. The historic district was listened on the National Register of Historice Places in 2009.