Make Tonight A Family Game Night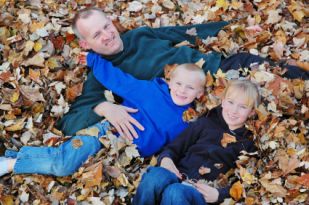 Games are not mere toys, but can rank right up there with books on the educational scale. They even have an advantage over books, in that older kids can't use them in solitude. By their nature, they have to be shared. A trip through any toy store will yield a variety of choices. It seems some of the best, are the ones that have been around the longest. These tend to have simpler rules, focus less on the latest fad or TV action hero and teach some enduring principles. In addition, many of these are simply a game of chance, allowing even the youngest child to beat their parents. Talk about a confidence booster!
You don't have to spend a great deal to find some great games. Most are relatively inexpensive, and will last for years. If you visit a few garage sales or resale shops, you'll be able to pick up many of these games for a dollar or two.
Lessons Learned
Getting started is easy. Just set aside one night a week and have everyone vote for their favorite game. There are numerous lessons that will be taught during these family game nights.
• How to take turns and share
• How to lose gracefully and survive disappointment
• How to win gracefully (equally, if not more, important)
• How democracy works, as everyone votes for their game of choice
• How to unselfishly accept the decision of others, when your game is not chosen
• How to play fair and the value of obeying the rules
• Why cheating is inappropriate
Also:
• They'll feel important, as they help a younger sibling to play.
• They'll feel special, as they are helped by an older sibling.
• They will see, in a tangible way, that they are important enough for Mom and Dad's uninterrupted attention.
• They will learn that even when the family has a bad day, or week, they come together undivided as a unit.
Of course, these lessons are in addition to the educational insights on counting, the alphabet, arithmetic and reading that they'll pick up in a fun environment. Whatever you do though, don't point this out to your kids. Just as you don't mention that the wheat crackers they love are actually good for them, let the lessons flow uninterrupted by commentary. Also, keep in mind that some of these lessons take time for true learning to take place. Don't be discouraged if little ones get frustrated along the way — just try a different game, but keep at it!
Should Your Child Win?
This brings us to the question of whether or not to occasionally "help" your child to win. Stacy Debroff, author of two books on parenting and founder of momcentral.com believes that letting children win is only beneficial during their early developmental stages of learning. She advises, "before the age of 10, kids are still learning how to play the games and need confidence-boosters, so the occasional 'wrong move' on your part while playing a board game can help them feel better about their abilities." After this age, Debroff feels it's more important for them to play on their own. "They need to learn the value of winning, losing and playing the game fairly, so helping them will only hinder their development," says Debroff. Of course, the age of 10 is no magical number, and as one of the few experts on your child, you're the best judge of when they've mastered the game and are ready to face a true opponent.
The family game night tradition can start with kids as young as 2 years old and never has to end. Just as communication is crucial in raising kids, let's not forget that we need a time and place for that communication to reside. This is especially true as kids get older, schedules fill and the quiet family time gets displaced with sports schedules, school functions and projects at the office. You'll be amazed at what thoughts are shared, fears expressed, and the sheer volume of what you learn about your kids when you beat-their-pants-off at Monopoly Junior (or worse yet, find your pants missing!).
So, break out that board game you loved as a kid, and make it a ritual your family will look forward to every week!
Top Picks
Monopoly
Life
Candyland
Cranium Cadoo
Cranium Hullabaloo
Battleship
Scrabble/Scrabble Jr.
Twister
— From Toy Wishes magazine, "Guide to Family Entertainment," by Jim Silver
New Games We Like
Diggity Dog
For 2-4 players ages 3+
This game is great for preschoolers. No reading required. Players help puppies find their bones. The mommy doggy barks the number of spaces to be moved, so there's no dice to go flying across the room (or get lost). Bones stick to the magnetized mouths of each puppy and the pup who finds three matching bones and brings them back to the dog house wins! $19.98 at Target or www.amazon.com
You've Been Sentenced
For 3-10 players ages 8+
An iParenting, Oppenheimer and Dr. Toy award winner – this seriously hilarious game is all about fun! Build silly sentences with five-sided cards to score points. It's an editor's dream with rewards for ingenuity, quick wit and fast sentence builders. Yes, grammar counts. But you have to be quick. A portion of proceeds goes to the literacy organization, Success Won't Wait. (successwontwait.org). Available at Barnes & Noble for $24.95.
Great States Junior
For 2-4 players ages 4-7
Learning is fun – when the family spends time together. This matching games teaches about geography with shapes, colors objects and letters. Even non-readers can play. Race against the timer and travel the USA — right in your own living room — as you zoom around the red, white and blue game path to win. $16.99 at Target or www.teachingplanet.com.
20 Minute Game Break
For 2-4 players ages 8+
For families on the go, try these quick-play versions of Scrabble, Monopoly and Sorry! When attention spans are short, these revised play classics are great. Packed up in a handy case with a 20-minute game time, your kids will love them. So while your laundry is in the dryer, pull out these fun-filled games for a little family time with your kids. $9.95 each at Target or www.amazon.com.
Linda Kastiel Kozlowski is a freelance writer, mother of two boys and plays a mean game of Sorry!