Loving Our Four-Legged Friends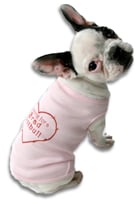 Pompous Pooch
"Stanley's Beauty Contest," written by Linda Bailey and illustrated by Bill Slavin, is an entertaining tale of Stanley, a dog convinced to enter a pageant. A reluctant contestant, Stanley quickly becomes determined to win first place as the most beautiful pooch. As the story develops, the impending prize pushes this pooch to the edge causing him to lose his cool. This hilarious book is $17.95 at www.kidscanpress.com
Canines Teach Kids to Care
"Nico and Lola," by Meggan Hill, is a heartfelt book about the loving relationship formed between a boy and his dog. The realistic photography of Susan M. Graunke brings to life the book's message of kindness, compassion and responsibility – a wonderful way to teach kids what it really means to care. Available for $16.95 at www.nicoandlola.com.
No More Scratches, No More Pain
Do you dread cutting your cat's nails but hate the scratches she leaves behind – on you and your furniture? Now you can trim Sassy's nails with no fuss or mess with PediPaws, and she'll thank you for the pain-free solution. The cordless, emery filing wheel gently removes thin layers of nail to leave your kitty's paws soft and her favorite chair safe from ugly scratches. It also captures all the filings, so there aren't pieces of nail all over your lap or the floor. PediPaws sells for $12.95 at www.amazon.com; it requires two "C" batteries (sold separately).
Get Pupped for the Planet!
The creators of Planet Dog bring you 100-percent organic eco-friendly tees, which use cute canine slogans to inspire dog lovers to spread the word about the benefits of going green. A portion of the proceeds benefit Planet Dog Foundation, aiding dog service programs throughout the country. Find them for $29.95 at www.planetdog.com.
Fido Frames
Show off your family dog with Feel Good Frames' new line of custom pet frames. Each frame holds a 6.5-inch-by-6.5inch picture, and is hand painted with bones and customized with your pet's name. It retails for $39 at www.feelgoodframes.com.
Expel the Smell
Dogs may be a kid's best friend, but they can leave an odor that is not so friendly. Arm & Hammer's Pet Fresh will take the smell away so everyone can enjoy rolling on the floor with Fido and snuggling on the couch with Snicker. Simply pour the scent pack into your vacuum's dust bag and watch as odors are neutralized leaving a clean, fresh scent. Find it at any nearby Walgreens for $3.79.