LILY BAKES: Five Ingredient Vanilla Cake
The latest from our resident kid baker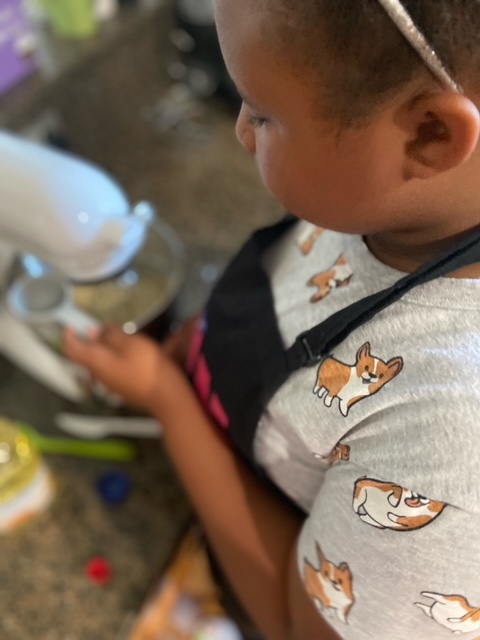 Lily Barnes is our 11-year-old resident kid baker. Each month she shares an original recipe that kids can make at home with their parents, plus a few behind-the-scenes tips and tricks to make your treat extra special. Here is Lily's recipe for Five Ingredient Vanilla Cake:
FIVE INGREDIENT VANILLA CAKE
I chose to make a cake in celebration of school being out for the summer! This cake has only five ingredients and is easy to make. I think this will be cool for kids to make with their families because it's simple and there are ways to add your own special touch.—Lily
INGREDIENTS
3½ cups self-rising flour

1½ cups granulated white sugar

⅔ cup vegetable oil

2 cups water

1 teaspoon vanilla extract
INSTRUCTIONS
Preheat your oven to 350°F and line a 9 x 13 inch cake pan with parchment paper. 


Add all flour and sugar to a large mixing bowl. Mix together on low.

Add ⅓ cup of oil and 1 cup of water. Mix until a batter forms.

Add in vanilla extract. Then add in the remaining oil and water and mix until combined. 


Remember to scrape your bowl and mix, making sure all flour chunks are gone.

Pour batter into a baking pan. Bake for 40 to 45 minutes or until a toothpick comes out clean.

Ice and top your cake with your choice of buttercream, glaze, or whipped topping and berries.