Life Lessons from a Kindergartner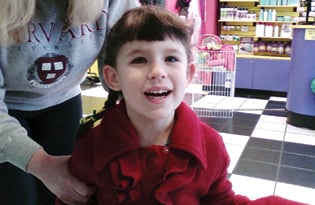 The other day the Snyder family took a stroll through our neighborhood. We were walking and talking about what we wanted for the holidays, but soon the conversation turned to things you should and should not do. For example my wife Charisse and I talked to our daughter Sage about the dangers of smoking, and also how you should say "no" if a stranger asks you to come with them. We also discussed proper things, like sharing and playing nice, and being good to people. That's when I realized I was quoting Robert Fulghum, the man who wrote the short poem "All I Really Need To Know I Learned In Kindergarten." 
From not taking things that are not yours, to washing your hands before you eat, the poem is a laundry list of right and wrong, all wrapped up in 19 lines. Indeed I think these kindergarten lessons of life can apply to anyone of any age. My 6-year-old daughter agreed, and then started reciting a series of sentences that she had committed to memory. She called them her creed. Come to find out it is a series of life lessons that her school emphasizes. It is taken from another short poem called "I AM CREED" by  Mark Scharenbroich.
I am unique in the world.
I am capable of learning and growing.
I am a person who appreciates the differences in others.
I am talented and I share my talents.
I am unlike any other human being.
I am a person who pursues personal dreams.
I am an active participant in life.
I am committed to my values.
I am a one of a kind human being and a celebration of life.
The fact Sage, on her own, committed them to memory was incredible, but the words themselves, so simple and yet so true, have made an impact on her, and me. I am going to try to live by the same creed Sage does.  It was an interesting walk. It started off with me trying to teach her, but by the end, I was the one getting the education. I guess you're never too old to learn.
Bruce Snyder is a longtime sportscaster who lives in Charlotte with his wife and two children.