Let's Hop In The WayBack Machine And Go To When Words Were On Paper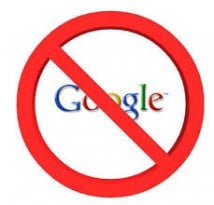 Over in the December issue of the MotherShip (also known as Charlotte Parent), they're running what might turn out to be my last Stay-At-Home Dudes column.
Oh, I'm not going away. You won't get rid of me that easily.
It turns out the magazine is going to be doing some consolidating with some of its sister publications. Which means each one of the magazines will be running columns and stories from the other magazines, leaving less room for each magazine to run local content.
I'm almost certain you won't notice the change, as Editorial Executive has assured me the magazine will be filled with nigh-timeless content that's trenchant and trendy and fills every parenting need. With one *ahem* exception. 
The printed Stay-At-Home Dudes column is going the way of the dodo. Yep, Editorial e-mailed me and told me the printed column was wrapping up.
Hmmm. So I guess it is really that easy to get rid of me. Have to remember that.
Anyway.
So, yes. The printed coumn is going away, but I'll still be here every week grousing about something or other.
To celebrate the end of the printed column and because I'm so lazy I'm pretending I didn't write the column nearly two months ago, I'm leaving this space here so you can go pick up an actual paper magazine and flip it open to page 15.
Once there, you'll quickly find out why Google is my holiday nemesis. It's true.
Google deserves every single knife-laden, death-ray-equivalent stare I give it during the run up to Christmas morning.
Boo, Google! Boo!
Why, you ask? 
Hah! I'm not gonna tell you. Go pick up a magazine and start reading. You'll be glad you did.