Let your child's room speak Italian!
This flexible furniture can't be outgrown.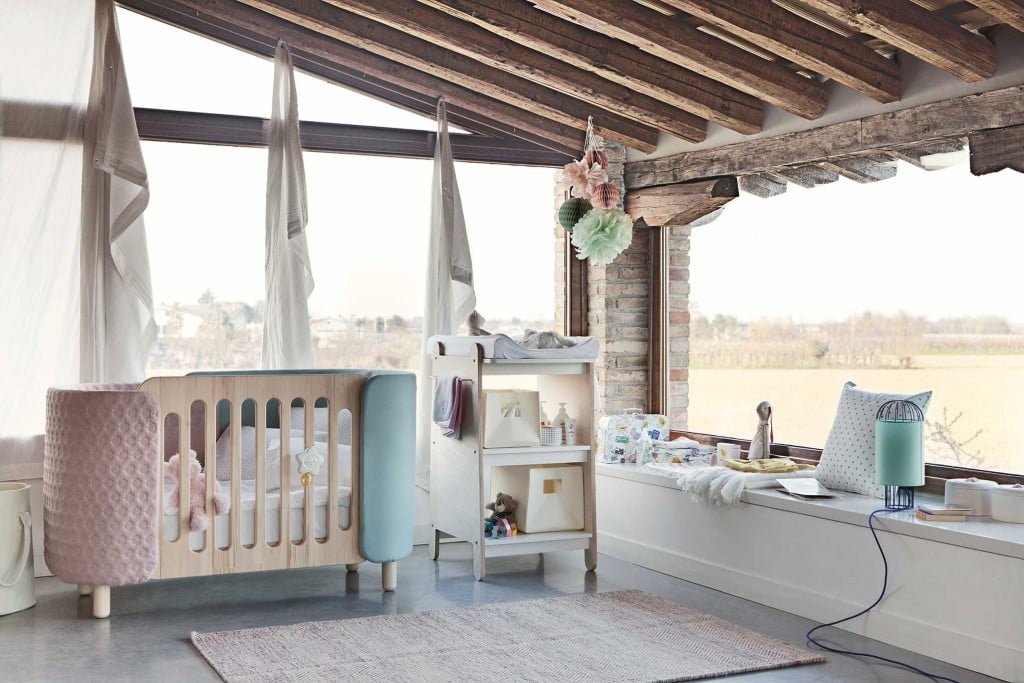 Hot off the press from Italy! There is a creative group of people that have come together to create "arKIDStecture" – a flexible set of solutions to creating strong, safe, and visually beautiful furniture for every stage of your child's life. For as long as one can remember, a crib was a crib and the look of it never really change much. But thanks to Dot and Cross, you can have a crib that is as unique as your child. There are an infinite number of options for colors and textures, and when the crib is outgrown it makes an adorable settee for the bedroom.
This line of furniture was designed to be strong and durable so your child can play and grow and study with it. There are many options for storage, with cabinets, lockers, and cubbies and the customization allows you to add your own personal touch. Flexibility is their focus, but every product is also designed with sustainability and safety in mind.
The amazing part of this line is that it will continue to grow with your child, even into the teen years. One aspect of sustainability is not having to discard furniture and buy new. Having long lasting, quality pieces that change and grow keeps furniture useful in your home and out of the landfill. This teenager's bed was recreated from the crib end panels. That is really using products to the fullest extent!
How do you like this new look from Italy? Do you think it will be popular in your circle of friends? Share your opinion in the comments section below.
Barbara Green is the owner of Sensibly Chic Designs for Life and the host of Ask the Design Diva radio show. Her showroom is located at 830 Lamar Avenue in Charlotte and is open by appointment only. Mention Charlotte Parent Magazine when you call 704-608-9424 to schedule your appointment and receive 30 minutes free!