Last Minute Charlotte Summer Camps: 2022
Still trying to get your summer act together? This list is for you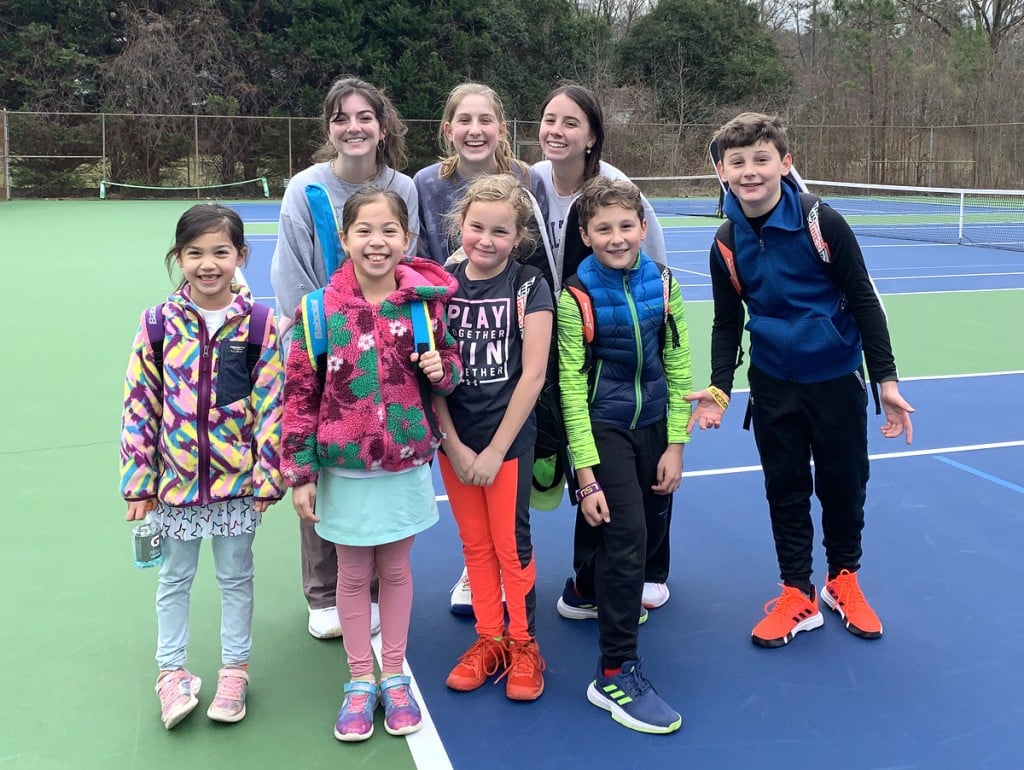 Many summer camps open for registration as early as January. But if you struggle to make summer plans while still in a winter coat, don't panic. These camps still have some availability.
Arts+ has half-day and full-day music and art camps for ages 4 to 18 in a range of subjects like photography, drawing, ukulele, and violin. Financial aid is available.
This vocal arts organization offers Show Choir Camps designed to build children's confidence, self-esteem, and other important life skills.
Kidz Boppin' Hits / June 13 – 17
Groovin' to Motown / July 11 – 15
Movie Magic / August 1 – 5
Camps are open to grades 1 through 7. Cost is $195, plus a $25 registration fee.
Weeklong storybook camps are geared toward children ages 3 to 6. Campers can let their imagination run wild and explore new creative outlets like art, storytelling, and of course, dance. No dance experience required.
Remaining Availability: June 13 – 17 and August 1 – 5, 9 a.m. – 12 p.m.
Charlotte Cirque and Dance Center Summer Programs
Both half and full day themed camps are available for kids 4 to 18, and no experience is required.
Charlotte Country Day School Summer Program
With more than 150 creative classes and sports camps, summer programs give children aged 3 to 18 a chance to explore their passions and interests. The school also offers academic enrichment experiences to students in grades 2 though 8. View their 2022 camp brochure here.
One-week day camps for ages 3 to 18 run June 6 through July 29. View their camp catalog here.
Charlotte Tennis Academy offers weeklong All Stars camps for 5- to 10-year-olds who want to learn tennis fundamentals in a safe, friendly environment. Player Development camps are designed for ages 11 to 18 and focus on proper stroke production, conditioning, rally skills, and match play.
Camp Corvian's weeklong full-day or half-day camps are open to 1st through 6th graders. Before and after care is available, as well as additional lunch service from Jet's Pizza and Chick-fil-A. If you register for five or more weeks of full day camp, lunch is free. Half-day camp is $99; full-day is $199.
A La Carte Enrichment Camps are for campers from kindergarten through grade 12 who want to sharpen their academic skills. Morning camps run from 9 a.m. to noon, afternoon camps from 1 to 4 p.m. Before and after care is available. Campers enrolled in day camp can upgrade and add these enrichment experiences.
Full and half-day camps are open to grades TK through 12. Look for a range of areas including sports, art, engineering, theater, CPR and babysitting training, cooking, ninja warrior camp, and more. Visit their camp page to search by age or session week to see availability.
These weeklong summer adventures provide open-ended, hands-on exploration of science, technology, and engineering. The all-new 2022 program includes far-reaching explorations, fascinating discoveries, and "a-ha" moments. The program is open to rising kindergartners through grade 6. Sessions start at $245, but you can save $15 with code SUMMER15 through May 18. Find a location here.
Campers ages 5 to 12 can go on an artistic exploration through exciting STEAM-based projects in a fun and friendly environment. Kids develop leadership skills, critical thinking, inventiveness, cultural awareness, and social and emotional intelligence through guided projects, arts and crafts, team building exercises, and games. Full and half day options begin the week of June 6. See schedule and pricing here.
Elon Tennis camps are open to boys and girls ages 6 to 18. All skill levels are welcome, from beginners to players who have achieved state, regional, and national rankings. Instructors group campers of similar abilities together to improve their learning experience. This camp focuses on improving tennis skills, but also developing personal and leadership skills. Elon runs two weeklong camps:
June 6 – 9 (half-day camp)
June 26 – 30 (half-day, full-day, and residential camp options)
Leadership Martial Arts Summer Camp
Two weeks of leadership camps (August 15-19 and August 22-26) are still available for campers to partake in martial arts, games, activities, and field trips. Camps are $195 per week ($175 for siblings), plus a $65 registration fee.
McColl's Creativity Camp Youth Arts Immersion has several weeklong, half-day arts camps for young artists ages 7 to 16. Camps are $175 per week for non-members and $150 for members. Extended day options from noon to 3 p.m. are available for an additional $50 per camper.
Dance camps are for ages 3 to 8, Monday through Thursday from 9 a.m. to 12:30 p.m. and include a variety of activities. Campers are divided by age for various activities.
See Providence location availability here.
See Baxter location availability here.
Camps encourage personal development, learning, and adventure in a non-competitive environment. Activities nurture teamwork and collaboration through varied obstacle courses, team-building challenges, leadership development, financial management, adventure courses, engineering activities, fitness, confidence development, spy games, self-defense concepts, relay races, and so much more.  Camps are open to ages 7 and up. Weekly camps run June 13 through August 12. The cost is $350 per week with a 10% sibling discount. Day camp is 8 a.m. to 4 p.m., with extended hours available free of charge.
NASCAR Hall of Fame Summer Camp
Campers explore the racecars, tracks, music, and art that drive NASCAR. Champ's Camps are filled with interactive STREAM activities that include hands-on experiments, engineering, and physical challenges, as well as an opportunity to discover the museum before it opens to the public.
Remaining Availability:
July 11 – 15 / Grades 4 – 6
July 18 – 22 / Grades 4 – 6
August 1 – 5 / Grades K – 2
Camps are $275 per week, and extended care hours are $75 per week. Lunch is available at $36 per week.
Little ninjas get to participate in classes, skills sessions, open gym time, team building, competitions, and awesome games. See schedule and availability here. Camps are open to ages 5 to 12. Full day with extended day options are available for $350/week, which includes lunch and snacks.
Camps include gymnastics, games, art, and themed activities for kindergarten through 8th grade. Full-day camp (8 a.m. – 5 p.m.) is $300 per week; half-day is $195. Single day rates are also available.
Summer at Providence Day School
Summer at Providence Day still has a number of sessions for campers of all ages. Check out their lineup of weekly sessions and learn more about dates and rates here.
Queens University of Charlotte Sports Camps
Queens University Athletics offers a variety of half- and full-day sports camps for ages 5 to 18. Camps are designed for kids of any skill level, with an emphasis on learning proper technique and fundamentals in a fun, safe environment. Full-day camp includes lunch.
Small Hands Big Art still has a few of spots left in their half-day mixed media and pottery camps for children 4 to 12. See schedule and availability here. The cost is $255 per child, with a 10% sibling discount.
Half-day and full-day camps are still available for ages 3 to 8. Camps consist of Soccer Shots sessions, games, skills, free-play, and crafts. All camps take place at the Total Soccer Charlotte indoor field. Half-day camp is $185, and full-day camp is $300.
Remaining Availability:
CLASSIC (3 – 5 year olds and potty trained)
6/13: 1 – 4 p.m. (8 spots)
6/27: 1 – 4 p.m. (8 spots)
7/11: 1 – 4 p.m. (7 spots)
7/25: 1 – 4 p.m. (13 spots)
8/8: 1 – 4 p.m. (8 spots)
8/22: 1 – 4 p.m. (13 spots)
6/13: 1 – 4 p.m. (14 spots)
6/27: 1 – 4 p.m. (11 spots)
7/5: 1 – 4 p.m. (13 spots)
7/11: 1 – 4 p.m. (13 spots)
7/18: 1 – 4 p.m. (14 spots)
7/25: 9 a.m. – 3 p.m. (6 spots)
8/1: 1 – 4 p.m. (14 spots)
8/8: 9 a.m. – 3 p.m. (11 spots)
8/15: 1 – 4 p.m. (14 spots)
8/22: 9 a.m. – 3 p.m. (11 spots)
Southeastern Gymnastics has three remaining camps for preschool-aged kids (3 – 5 ½). Young gymnasts enjoy age-appropriate instruction in vault, bars, and beam and floor exercises. Hours are 9 a.m. to 1 p.m., Monday through Thursday; camps are $185 per week.
Remaining Availability:
June 20-23 / Puppy Pals
July 18-21 / Disney Adventures
August 15-18 / Rolls and Trolls
Throughout the month of July, Springmaid offers weeklong, co-ed residence adventure camp for rising 5th through 9th graders, and weeklong, residence equestrian camp for rising 4th through 8th graders. See camp guide here.
Trinity Episcopal Wildcat Summer Camp
Trinity Episcopal hosts six weeks of camps for rising kindergartners to rising 8th graders. Students gain new experiences, hands-on learning, first-time adventures, new friendships, and a stronger sense of community. The uptown location allows for outdoor adventures, and campers visit educational destinations in and around uptown. Half-day camp starts at $185 per week; full-day starts at $260 per week. Financial aid is available on first come, first served basis.
The popular camps fill up fast, but the YMCA still several weeks available at each of their branches. Find weekly themes and schedules online.