Lactation Consultants in Charlotte
A list of certified consultants to support your breastfeeding journey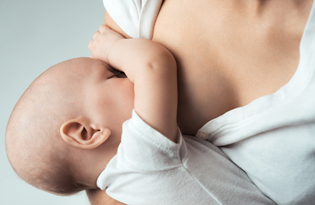 If you're struggling to breast feed, wonder whether you're doing it correctly, are too intimidated by the process, preparing to go back to work, or are feeling miserable and wondering if there's a better way, these Charlotte lactation consultants can help support you.
If you give birth at one of the Charlotte-area hospitals, you will likely have a visit from or be connected with their lactation services specialists. These most often work with your insurance.
Learn more about Atrium's Lactation Services.
Learn more about Novant's Breastfeeding Consultants and Services.
Independent Lactation Consultants
These support services and consultants are outside of the hospital system, offer in-home support, and are all International Board Certified Lactation Consultant (IBCLC) certified.
Legacy Lactation and Childbirth Education
Legacy offers breastfeeding classes and in-home private consultations with you and your baby. This group does accept some insurances. 704-313-5040
Milked offers in-home and virtual lactation consultations, prenatal consultations, bottle concern consults, back-to-work/pump planning support, flange fit consults, equipment rental, and a monthly support group. 704-291-8008
They provide in-home prenatal breastfeeding assessments and education, and initial lactation consultations. 704-236-9610
This group offers home visits, breastfeeding classes and support groups, pump and baby scale rentals, back-to-work classes, and are available by phone day and night, 7 days a week. 704-578-6323
Christine offers lactation, prenatal, back-to-work, and follow-up consults in your home or hers. Virtual appointments are also available. 954-560-0348