Kid-Free in the QC: 4 Great Charlotte Date Nights
Leave the kids with a sitter and treat yourself to a well-deserved day (or night) off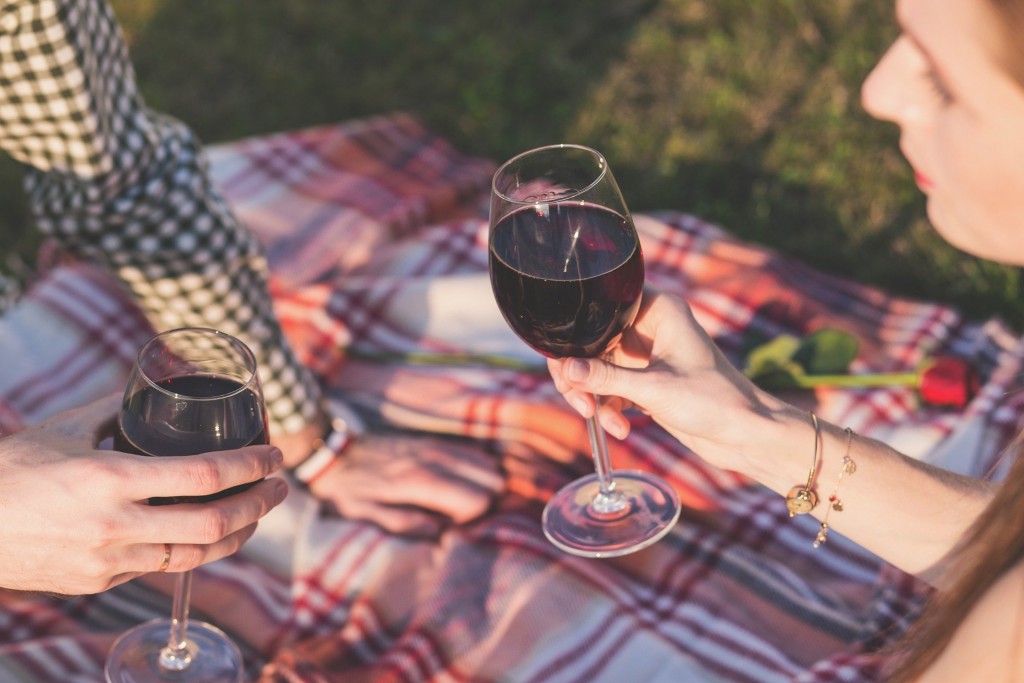 As more people continue to get vaccinated and public venues re-open at full capacity, parents are long overdue for a date night. If it's been so long that you're stumped on where to go and what to do, we've got you covered. Here are five fun spots to check out in Charlotte the next time you can book a babysitter.
ADVENTURE DATE AT THE WHITEWATER CENTER
When: Open daily. Typical hours for pass activities are 10 a.m.-6 p.m., Trail Center/Food & Beverage hours are 10:30 a.m. – 8:30 p.m. Find the most up-to-date schedule here.
Where: 5000 Whitewater Center Pkwy.
The details: Have your own Bachelor-style date and fall in love again with a simulated free fall jump of up to 100 feet, using a belay (not bungee) system. For the more faint of heart, there's ziplining, whitewater rafting or kayaking, flat-water kayaking, rock climbing, mountain biking and more. End the evening with a "River Jam" concert, which are held every Thursday, Friday, and Saturday night at 7 p.m. Genres include roots rock, Americana, bluegrass, folk and funk. (See the upcoming schedule here). You can also find multiple on-site dining options including full-service restaurants like The River's Edge and The Pump House Biergarten, or get a grab-and-go meal from The Market.
How much? Admission to the Whitewater Center is free, though there is a charge to park: $6 per vehicle or $18 for oversized vehicle. Single activity passes are available for $20. Find additional pricing information here.
ROOFTOP COCKTAILS AT MERCHANT & TRADE
When: Wednesday – Thursday, 4-11 p.m., Friday, 4 p.m. – 12 a.m., Saturday, 2 p.m. – 12 a.m., Sunday 2-9 p.m.
Where: 303 S. Church St., 19th floor of Kimpton Tryon Park Hotel
The details: Turn up the romance and have a rooftop date with breathtaking views of uptown. Sip a fruity cocktail like an Angel Babyface or toast yourselves with a local North Carolina brew. Share a few apps like ceviche, lamb sliders, or crab and spinach crepes.
How much? Cocktails are $13-$15, draft beer is $8. Reservations are no longer required or accepted. Dress code is enforced, so leave the flip-flops and baseball caps at home. Visit the website for more details.
DINNER AT SUPPERLAND
When: Tuesday – Thursday and Sunday, 5-10 p.m., Friday and Saturday 5-11 p.m.
Where: 1212 The Plaza
The details: For a decadent dinner that's worth the splurge, treat yourselves to an evening at Supperland. The restaurant is housed in an historic church, and the décor will has as much flavor as the food and drinks. This is the latest concept from culinary power couple Jamie Brown and Jeff Tonidandel, who own Haberdish, Crepe Cellar, and Growler's Pourhouse in NoDa. This might be their best creation yet.
How much? Expect white tablecloth, steakhouse dinner prices. This date might be more special occasion than regular hangout.
STAYCATION AT THE BALLANTYNE HOTEL & SPA
When: Whenever you can get an overnight sitter
Where: 10000 Ballantyne Commons Pkwy.
The details: "Escape" to the resort located just outside of I-485 with an overnight stay – or a weekend getaway. What makes a date night even better? The chance to sleep in the next morning. Add a spa visit, afternoon tea, bike rentals, a dip in the pool, and romantic dinner, and the entire experience is complete.
Bonus: Ballantyne area shuttles are available for dining and activities within one mile of the hotel.
How much? Packages are available that feature $100 resort credits toward the spa, dining and retail, a 2 p.m. checkout and daily breakfast for two. Carolina residents can get 15 percent savings.
DAYCATION AT MARKETS AT 11
When: Second Saturday of every month, rain or shine. 11 a.m. – 5 p.m.
Where: Formerly the 11th hole of the Golf Club of Ballantyne, Ballantyne's Backyard Community Park is located at 11611 N Community House Rd.
The details: This new outdoor market (which debuted in May) has venders from more than 40 local businesses. Shop for dog toys, kids' books, clothes, and artwork. Food trucks serve everything from barbecue and lobster tails, and a retro coffee shop operates out of a converted RV. It's bikeable, walkable, run-able and pet-friendly. There are outdoor yoga classes, fishing ponds, and plenty of live music.
How much? Admission is free.
CARROLL WALTON was a longtime sportswriter for the Atlanta Journal-Constitution and co-authored Ballplayer, the Chipper Jones biography, in 2017. Today she lives in Charlotte with her husband and three sons and continues to freelance for several media outlets.