Keep Kids Learning All Summer Long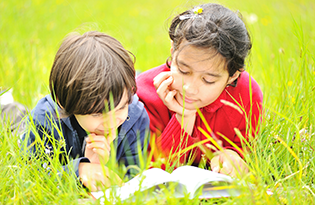 Most parents recognize the need for education to continue throughout the summer so that come fall, their kids won't be starting school at a disadvantage. What's more difficult to determine is how to find a quality summer learning program, and what opportunities parents can provide at home.
The Summer Matters campaign suggests looking for a welcoming, positive program where kids are happy, engaged and active. Moving and playing and being creative allows them to take pride in what they have learned. The range of activities they are involved in should include arts, sports, science and service work, and compliment – but not repeat – school-day learning curriculum. Utilizing community resources, such as parks, universities and museums is a bonus and something that parents can also do on their own.
For example, sign children up for the local library's Summer Reading Program or encourage them to read books recommended by their teachers or online summer reading lists. Teachers may also be able to suggest online educational worksheets and activities that can be downloaded for free. Summer day camps are another way to keep young minds engaged.
At home, play fun math and word games that turn everyday activities into learning opportunities. Don't forget to turn off the TV (or at least limit the amount of screen time). And keep kids moving with activities that encourage learning as well as physical activity.
For more tips from the Summer Matters campaign visit summermatters2you.net.
Peggy Gisler and Marge Eberts are experienced teachers who have more than 60 publications to their credit.