Is it Time to Switch Schools?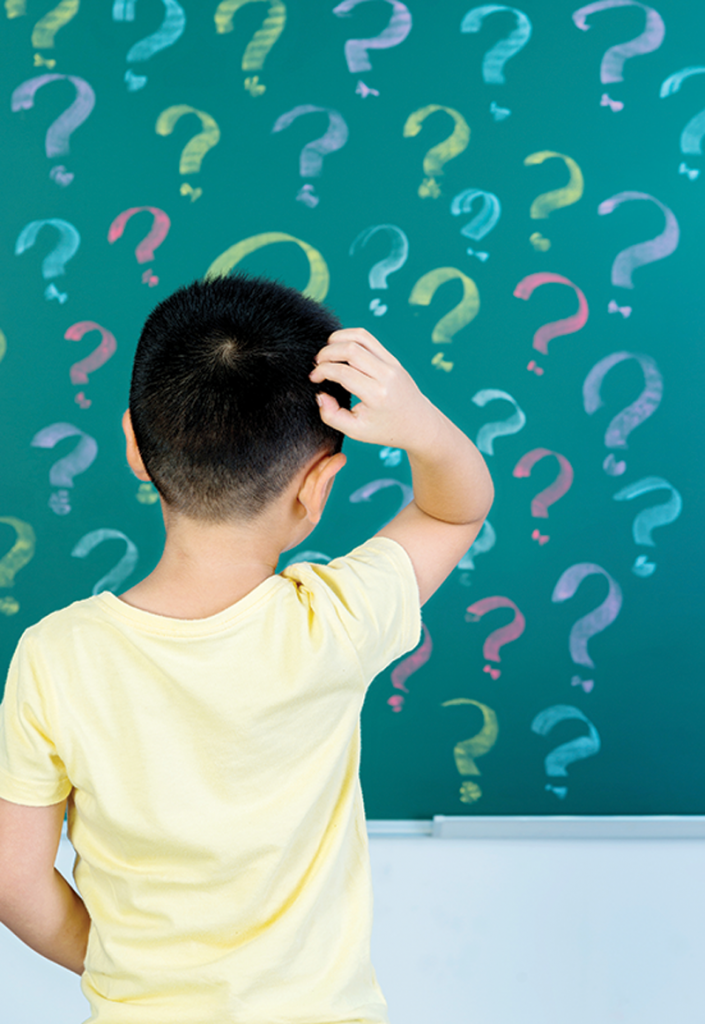 When Julia Fain and her family moved from Minnesota to Huntersville, one of the biggest decisions she and her husband had to make was where to send their two children to school.
"Choosing a school is a mix of left-brain and right-brain decision making," Fain says. "I want the school to show appropriate growth academically, but it also needs to feel right."
The Fains researched schools online, but reviews and numbering systems only told part of the story. After taking a tour of the neighborhood public school, they decided it seemed like the right fit. It was right for a season, but after two years the Fains realized they needed to make a change.
"Our son has an [individualized education plan] and special needs, so I would've thought that making the school change was for him, but it turned out to be for our daughter," Fain says. "She started acting overwhelmed in the second grade. I felt my daughter was too stressed out for her age."
Everything doesn't have to be perfect each year, but taking time to evaluate how things are going at school for your child is important, says Nancy Ehringhaus, director of admissions and financial aid for Charlotte Country Day School.
"I think it is always good to evaluate how things are going. Is my child thriving? Is my child happy? Is my child excelling and showing confidence in trying new things? Is my child making friends?" Ehringhaus says. "A parent who is in tune with their child and talking to their child while paying attention to communication from the school will have a good sense of whether this is the right school or not."
Making the School Switch
As the Fains began the search for a new school, they came to an understanding about what they needed and hoped for in the school. After speaking with several parents and receiving recommendations, Fain applied to four different charter schools.
Jennifer Moore, director of admission and financial aid at Trinity Episcopal School, recommends parents start with an understanding of a school's mission.
"Next, a family should ask themselves if the school's mission aligns with their own values and belief," Moore says. "I recommend parents talk to other families who have children in the schools they are interested in to help narrow down their choices."
Taking a tour also gives parents and students the opportunity to see a school in ways an online grade or website cannot.
"Look for joy on the faces of the children. School should be a happy place for a child. If a child feels known, loved and nurtured, you will see and feel that in action during your visits," Moore says.
Before making the final decision, the Fains visited the school that was at the top of their list. "When we told the kids that they would be switching schools, they were pretty shocked," Fain says. "But going on a tour of their new school helped them visualize it. And they got to see that they would have class pets. They fell in love with that idea, which has helped them get excited about the change."
The Fains were accepted at two of the four charter schools where they applied, and ultimately chose the one they felt most comfortable with as a family.
Making a decision about where to send a child to school can be overwhelming, especially with so many choices, but as the Fains discovered, having choices is an asset to families.
"Charlotte is great because we do have options. A lot of areas don't have the same choices we do. I think it's amazing that we have art-based and STEM-based schools, and everything in between," she says. "You get to know your kids' needs over time. Our first school was a good fit for a couple of years, but as our kids got older, it was less of a fit and that's OK. It didn't make it a bad school. It just means it was time for a change."
Finding the School That Fits
Amanda Raymond is a partner at Charlotte School Search, a consulting firm that helps parents find the right school including preschool, K-12 public and privates schools, charter schools, and college selection. Raymond recommends that families consider the following when considering a school change.
Consider options. Take a look at all the school options, including public, private, charter, magnet and home school, and decide what learning environment is the best fit is for your child and family.
Go visit. Visit the possible schools you are considering with a list of questions, and observe the teachers and students. "A good school has a happy faculty and happy kids," Raymond says.
Assess your child and your expectations. Ask yourself, is my child more comfortable in an academically competitive school or in a warm, fuzzy place?
Consider your family's budget. What can you afford?
Location matters. Determine how important location is and whether you want neighborhood connections.
Extracurriculars and support. If your child has special needs, interests or talents, consider whether the school can cultivate the needs and talents.
---
Meagan Church is a writer, children's book author and the brainpower behind unexpectant.com, which explores the story of modern motherhood. She lives in Charlotte with her high school sweetheart, three children and a plethora of pets.