Indoor Swim Lessons Around Charlotte
Prepare for a safe summer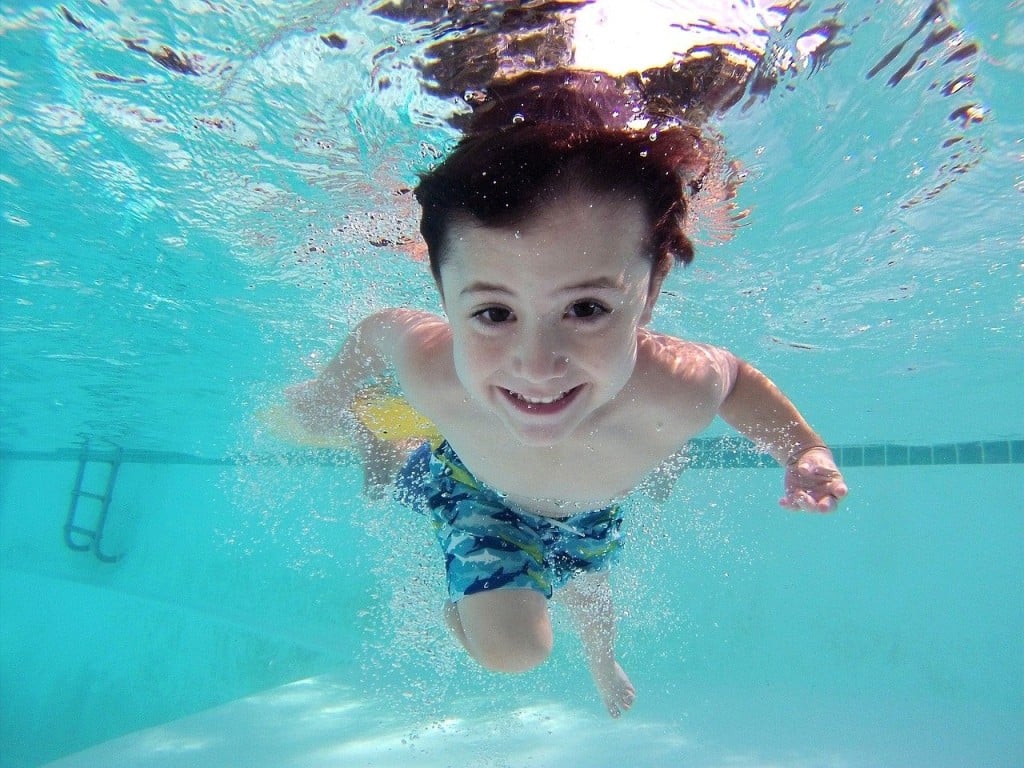 Updated March 2023
Founded in Arizona in 1991, this swim franchise offers group lessons for babies as young as 4 months old (with a parent) up to age 12.
Instruction is available for children with special needs, and classes are 30 minutes each.
Pricing: Group lessons start at $114/month, private lessons are $279/month
Locations: Ballantyne, Myers Park, and Matthews
In addition to small group swim lessons for all ages, the British Swim School teaches several levels of water survival as well as water acclimation for water-anxious kids.
Pricing: $129.90/month for 1 weekly lesson
Locations: South Tryon, Piper Glen, Ballantyne, Rock Hill, Concord, Northlake
This locally-owned swim school has taught more than 90,000 swimmers across Charlotte.
Enroll in parent-child classes with babies 3 months to 2½ years. Group, private, and semi-private classes are offered for ages 2½ to 14 years at varying levels of instruction based on a child's ability. Lessons also are available for swimmers with special needs for ages 3 months to adult, plus a baby bonding and brain development class for ages 3 to 5 months.
Pricing: Group – $29.50/class, private – $60/class
Location: 7835 Little Ave.
Since 1991, this family-owned swim school's motto has been: "Great beginnings lead to great finishes!"
Charlotte Swim Academy offers private lessons for children beginning at 18 months, plus "Stroke" classes for ages 5 and up, and "Team" classes for ages 7 and up.
Pricing: 11-week sessions start at $297
Location: 9315-A Monroe Rd.
Find group, semi-private, and private lessons for babies as young as 4 months (with a parent) to children ages 12 and up. Parent-assisted classes and classes without adult participation are provided for infants and toddlers.
The student-to-teacher ratio for group classes is 4:1. Goldfish also offers Family Swim Time.
Pricing: Group lessons start at $105/month
Location: 13403 S. Ridge Drive
Levine Jewish Community Center
LJCC JAWS Swim School has infant/toddler classes for babies up to age 3, preschool group lessons, and youth group lessons for kindergarten through 5th grade.
The JCC offers Infant Survival Swim, also known as the Infant Swim Resource Self-Rescue program, for children 6 months to 6 years. ISR teaches babies and toddlers survival techniques if they find themselves in water alone.
Pricing: 8-week sessions start at $172 for members, $215 for non-members for infant and toddlers; $164/member, $204/nonmember for K – 5 students
Location: 5007 Providence Rd.
Register for parent-assisted lessons with children as young as 6 months old.
Group instruction is available for beginners (ages 3 to 5 and 6 to 11), as well as intermediate and advanced swimmers.
Lessons include a $35 annual registration fee, and weekly classes run for 30 minutes.
Pricing: Weekly group lessons start at $105/month
Locations: Charlotte and Huntersville
In partnership with SwimMac North Swim School, Huntersville Family Fitness and Aquatics Center offers private and group instruction for swimmers from 6 months to 80 years old.
Pricing: Varies by age and location
Location: 11725 Verhoeff Drive, Huntersville
SwimMac provides adult-assisted lessons for children 6 months to 2 years, plus instruction for preschoolers, grade-schoolers, and adults.
Pricing: Varies by age and location
Location: South – 9850 Providence Rd.; North – 11725 Verhoeff Dr., Huntersville
Children and teens of all levels can take private swimming that ranges from learn-to-swim, to stroke and turn technique.
Parents can enroll children 2 and up in a bootcamp with 10 back-to-back days of 30-minute lessons. Kids are guaranteed to be able to float on their backs and kick across the length of the pool.
 Pricing: Weekly 30-minute private lessons start at $250/month. Bootcamp is $750. Private drop-in lessons start at $80/30-min session.
 Location: 1630 E Woodlawn Rd.
Find group and private swim lessons for all ages at YMCAs across Mecklenburg County, from Lake Norman to Matthews.
Lessons start with children as young as 6 months, and classes are tailored by swimmer age and abilities.
Pricing: Varies by location and age
Location: Multiple locations