Hunting Island State Park Makes a Great Family Getaway
Go explore the natural side of South Carolina's low country at Hunting Island State Park.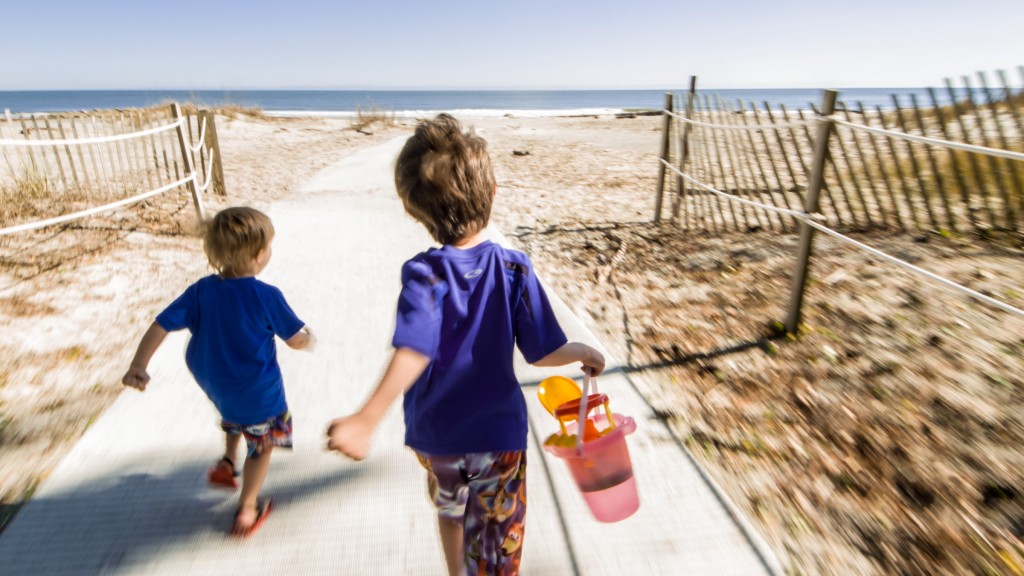 Hunting Island State Park is open again. The park was closed after suffering damages during Hurricane Matthew in 2016. After much work to make the island accessible and safe again, the South Carolina park is welcoming visitors.
Just over four hours from Charlotte, the state park has campsites and cabins, or you can opt to stay in the charming town of Beaufort — only 25 minutes from the park — and take day trips to the island. If you don't want to spend your entire vacation at Hunting Island, Charleston is two hours away, and Savannah is just an hour away.
Hunting Island offers five miles of beach, a saltwater lagoon, and 5,000 acres of low country South Carolina, including beach, marsh and maritime forest. Hike, swim, bike, boat, geocache, or bird watch in the beautiful landscape. Other family-friendly activities include going to the Nature Center to enjoy the aquarium or following the Penny Map to hunt for the four penny presses located on the island. The fishing pier remains closed for renovations, but you can get your marine animal fix by crabbing in Beaufort or taking a dolphin-watching tour nearby.
The lighthouse on the island is one of the most popular sites in the park. It was built in 1859, rebuilt in 1879 after suffering damages in the Civil War, and relocated 1.3 miles inland in 1889. It is the only publicly accessible lighthouse in South Carolina and for $2 you can climb the 167 steps to the top. Enjoy the panoramic view of the Atlantic Ocean from 130 feet up.
The park is also a wonderful place to view the solar eclipse this August. On Aug. 19 and 20, the Nature Center will feature solar-eclipse-themed arts and crafts, a slideshow of the science and history behind eclipses, and models of the solar system to help visitors grasp an understanding of the phenomenon. On the day of the eclipse, Aug. 21, meet at the lighthouse between 1 and 3 p.m. to view the natural wonder. (Special glasses to view the eclipse will be available for purchase at the campground's park store).
The park is open from 6 a.m. to 9 p.m. daily with admission costing between $3 and $5.