How to Prevent Summer Slide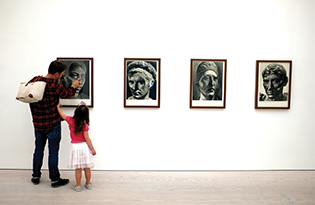 A break from the classroom gives kids the chance to relax and revive before the next school year, yet it can also have another, unintended effect, called "summer slide."
Students who are not engaged in learning over the summer can slide backwards and be unprepared for the next grade. The good news: You can make a real difference by integrating activities into the summer that feel like playtime, but still keep kids' skills sharp with the following activities.
1. Gather the sidewalk chalk and water paints and take summer learning outside. Write words such as star, sun and ball on the sidewalk. Have your child draw or paint the picture of the word underneath.
2. Set up a reading fort as a retreat for your child or as a book discussion area, or even organize a family book club. Check out interactive books and apps on tablets, computers and smartphones that can boost learning in transit to grandma's house.
3. Did your child visit a museum, science center or amusement park this summer? Build upon these experiences by researching the top roller coasters in the U.S., for example, and then share these with your child. Going on vacation? Invite your child to help plan the trip, which encourages reading practice, building new vocabulary and map-reading skills.
4. Try cards to keep your child's math facts fresh while simultaneously developing number sense and computation skills. The card game War is perfect for helping young children recognize and compare numbers that are greater than or less than. Or choose family board games that encourage counting money and solving math problems.
5. Cooking is a great way for children to explore fractions, practice measurement, and learn to follow written instructions.
Patti Rommel is director of research and development at Lakeshore Learning Materials.