How to Make Email Your New Personal Assistant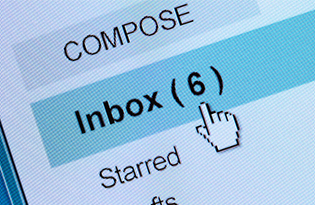 As busy, working moms juggling professional and personal lives, we could all use a personal assistant. In reality, you already have a go-to digital personal assistant: your email program. In writing my latest book "Work Simply," I realized that people were significantly underutilizing digital solutions available in their email programs. They were overlooking the fact that email programs are designed to support and assist in completing work and accomplishing goals. Here's what your email program can do for you.
Halt interruptions.
A personal assistant is a gatekeeper. And your inbox can also be used in the same way. Use AwayFind, an application that works across email platforms. It will halt your daily barrage of email notifications, except for the ones that include senders and keywords you designate as urgent. Also, turn off all of the new message alerts – those pings, buzzes, and pop ups that interrupt you.
Schedule your meetings.
Eliminate the back and forth emails trying to determine a time to meet by using a meeting request. Click on the meeting shortcut icon (available in Outlook and Outlook for Mac) to have access to that person's calendar (if they shared it), then you can schedule the meeting based on available times. As an added bonus, the text of the orignal email is pasted into the body of the meeting request so everyone has background information on the meeting.
Remind you of your pending requests.ᅠ
Automate your follow-up by setting up and using the "waiting for" rule. Here's how it works:ᅠWhen you send an email where you need a response from the recipient, cc: yourself on that email. That email will then be automatically saved in a folder you have designated for all of your follow-ups. As new messages are automatically added to this folder, the numeral indicating how many messages are in the folder will become bold.
Prioritize incoming messages.ᅠ
Let your email program prioritize your incoming messages. Color-code your incoming message by sender priority. For example, you might color code your manager red, your top clients in green and turn the messages where you are cc:ed to light gray. So, when you open your inbox, you can quickly scan looking for the most urgent messages.
Let your email program do more for you so you can get back to doing what you do best.
Carson Tate is the founder and principal of Working Simply, a management consultancy that brings productivity with passion back to the workplace through tailored solutions that help people to work smarter, not harder. carsontate.com
Looking for more digital tools to success? Don't miss our upcoming Mom Matters event July 10.