How to Host a Holiday 'My Favorite Things' Party
Think beyond the cookie exchange for a fun themed party this holiday season.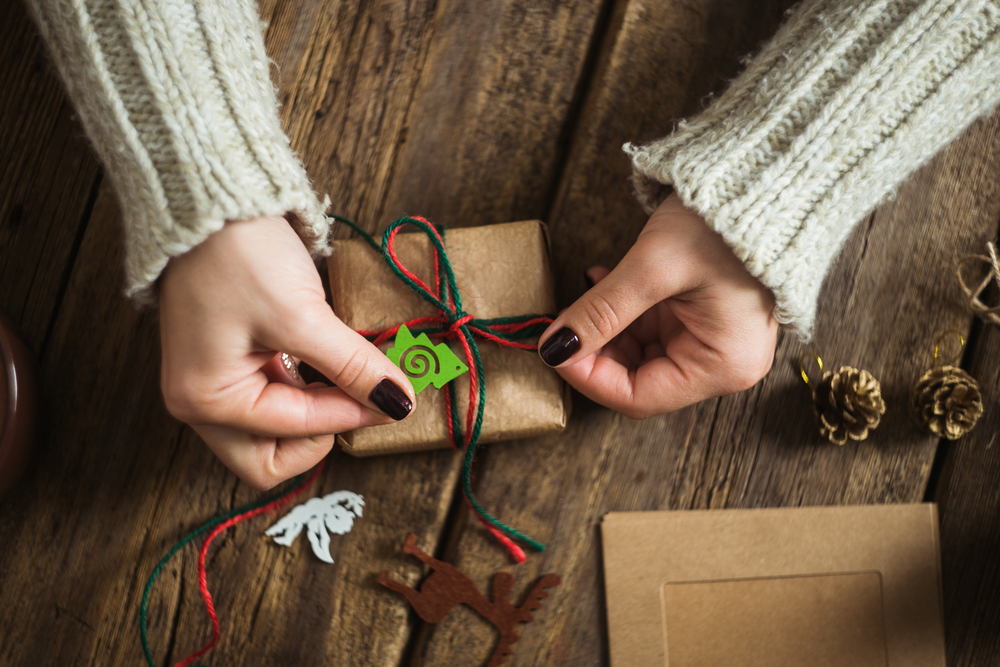 Are you looking for a theme for your holiday party? Hosting a "My Favorite Things" party is a fun way to gather with friends and share some of your favorite things. It fits well with the spirit of gift giving and can be altered for a Mom's Night Out or a kid-friendly party. The idea is simple – bring three to five of the same favorite things and take home three to five different things to enjoy.
As the host, it is up to you to decide a dollar amount and number of gifts. For an adult party, decide what is reasonable to spend. If you choose, say $30, you can ask each guest to bring three $10 gifts or five $6 gifts. On the invitation explain how the party works and what each guest needs to bring. Scroll down for gift suggestions via some of our staff's favorite things!
Also ask each guest to bring a favorite appetizer, dessert or beverage to share. With each dish, ask them to include copies of the recipe for everyone to take home.
---
Game Time
At the party, write each guest's name down on five (if that is the number of gifts each guest is bringing) slips of paper, fold and put in a bowl. Each guest pulls five names out of the bowl, careful not to pull the same name twice or pull their own name. When everyone has picked their names, begin the gift exchange. After the gifts are opened, have everyone tell what they brought and why it is their favorite thing.
Vary the party for couples by having each couple bring two gifts for men and two gifts for women. Bring all gifts unwrapped and put on display. Choose a number from a bowl to determine who goes first. For the first gift, each person picks the one that they think their partner would like. For the second gift, you pick one for yourself.
You can also add an element of competition to the gift-giving game by having guests bid on gifts. Ask guests to bring things unwrapped, and then display them while everyone is mingling. Give each guest tokens (poker chips work well) and an auction number paddle when they arrive. The host serves as the caller and each item is auctioned off starting at one chip. Because each guest only gets a limited amount of chips, those who want the higher "priced" items may only get one thing. Remember, there will be multiples of each item and the bids may be different for each round.
---
SEE ALSO: 3 Fun Games to Keep Your Holiday Party Going
---
Hosting a Favorite Things Party for Kids
No need to leave the kids out of the fun. For children's parties, you might want to put a $3 limit on gifts or choose items from the dollar store only. Each child can bring a favorite dessert or candy — gummy worms and sugar cookies accepted. Just like with the adults, children decide on what to bring as a favorite gift — think coloring books and art supplies, hair accessories, fun socks, or a silly toy or game.
Pam Molnar is a freelance writer and mother of three. Planning themed parties is one of her favorite things.
---
These Are a Few of Our Favorite Things
Here are a few of the Charlotte Parent staff's favorite things just for inspiration.