How to Help Your Kids Stick to Their Commitments
Our latest 'Growing Up' column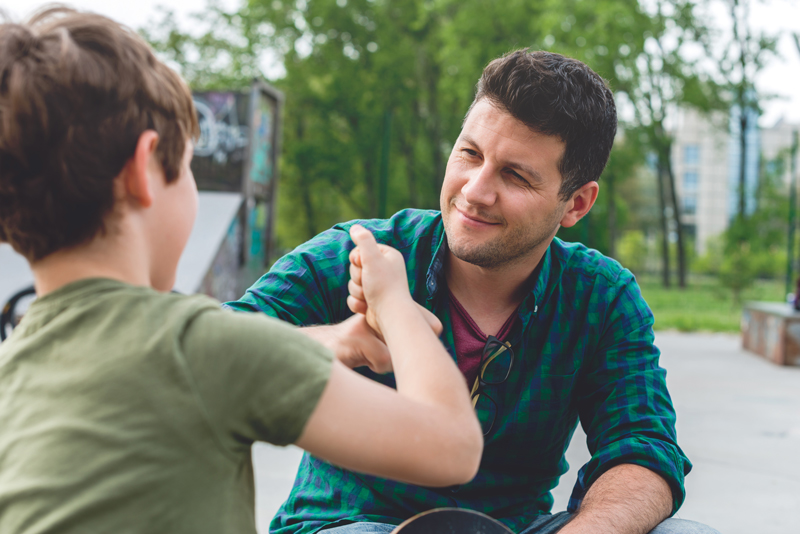 ARE TODAY'S KIDS MORE LIKELY than their parents were to quit an extra curricular activity? Research says yes. School-age kids' participation in team sports dropped seven percent between 2008 and 2018, and the average child now quits sports by age 11, according to a recent survey by the Aspen Institute. Their reasons for giving up are often due to lack of parental support and encouragement, and socioeconomic status. Whatever your child's capacity for commitment, here are some ways to build up their tenacity in school, sports, and beyond.
Early Years // 2-5
Little Lessons
In preschool, your child may show interest in sports, dance, or art. But often that interest is fleeting. So how do you make it through an entire season of ballet when your child wants to quit two classes in?
Preschoolers can't comprehend a long commitment, even if they like an activity, says Pam Goodman, a Durham-based tutor, instructional coach, speaker, founder of k6easy.com, and author of the Help Your Child to Shine book series. "See what options are available for trial classes or month-long activities," she says. "The shorter the commitment for this age, the better."
Young kids may be more enthusiastic about sticking with a class if they can visualize what's in store. "Make a calendar or a list showing how many times the class meets, and let the child mark off each one," Goodman says. And remember that the most important takeaway is a real-life lesson in decision-making. "I hope parents embrace this moment to teach children about making decisions. Make a pros and cons list with the child, and talk about the reasons he chose the class in the first place."
Elementary Years // 6-12
Try, Try Again
By the time your child reaches elementary school, you probably know if you've got an early quitter on your hands. If your child tends to give up sooner than most, Goodman recommends creating visual reminders of their commitment to move closer to those goals. Consider a signed "contract" committing the child (and parent) to a certain number of classes, a calendar showing the number of classes left in the session, or a small reward when a child completes a level or session.
Tweens may compare themselves to peers, celebrities, or parents, and feel like quitting if they don't measure up. Encourage your child to stick with commitments by modeling a realistic approach toward progress, says educator and father Umang Jain, co-founder of online learning platform Splash Math. "Never rush your child while learning or act impatient if they don't understand something," he says. "Be part of your child's learning process and show them that asking questions is normal and expected."
Finally, embrace your own mistakes and don't be afraid to share them with your child. "Show your child that you, too, make mistakes and take them in stride," Jain says. "This will cultivate a growth mindset where your child is not afraid to make mistakes, learn from them, and try again."
Teen Years // 13-18
Priority Power
Forcing a busy teen to stick with every commitment may not be realistic—or desirable. Quitting a time-consuming club may allow your child to spend more time practicing sports, working on college applications, or studying a tough topic. If your teen seems less enthusiastic about an activity they once enjoyed, start talking, says Goodman. "Start with a conversation not to convince your child, but to get valuable input. Making a chart with all of his or her activities including school, sleep, sports, work, and homework can be a wonderful visual tool to help your teen understand the impact of time management."
When a teen wants to quit or feels conflicted about continuing, talk through his or her reasons for starting the activity. Is the skill or sport something he or she put on pause to pick up again later? Will ending this commitment allow more time for another, higher-priority pursuit? Talking through the pros and cons of quitting helps teens to clarify their values and priorities, Goodman says. "Setting priorities is a very powerful skill for teens to learn. It's a life skill that reduces stress and improves their self-confidence for life."