How to Help Kids Become Self-Care Savvy
Helping children with activities of daily life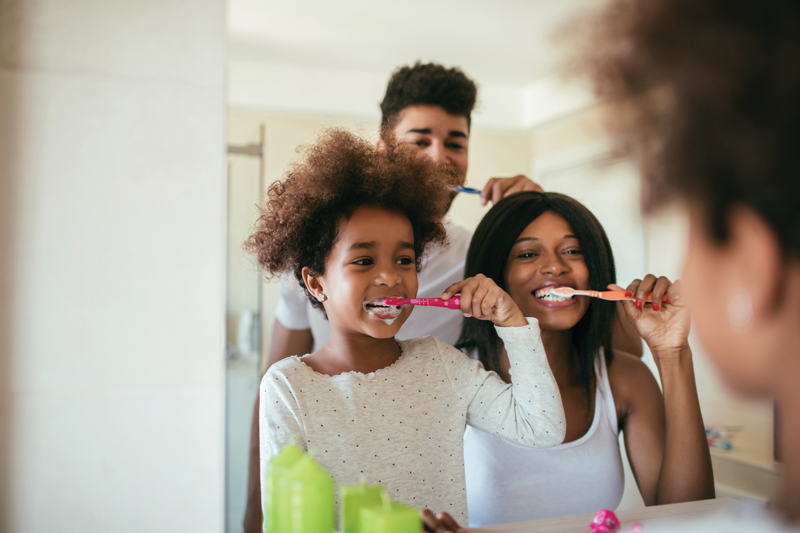 When it comes to selfies, your child may be a pro. But what about self-care? Also called activities of daily living, self-care skills are everyday tasks that get kids ready for life like eating, washing and dressing. But self-care can also mean dialing back stress, getting more rest, practicing mindfulness and increasing joy. Whether your child is a toddler, a teenager or somewhere in between, age-appropriate self-care is an important way to promote independence, says licensed educational psychologist, guidance counselor and author Reena B. Patel of San Diego, California. Here's how to foster life skills that get kids ready to grow, age by age.
---
EARLY YEARS
Brushing up
Amid the morning rush, it may seem easier to rush your tot through self-care tasks or do the tasks for them. Though toddlers and preschoolers may show interest in personal care tasks, they still need supervision and help from caregivers for tasks like handwashing, bathing, teeth-brushing and wiping after using the toilet until age 5 or so, says pediatrician Adam Faizi of Atrium Health Levine Children's Charlotte Pediatric Clinic – SouthPark.
"Giving children a chance to practice self-care skills is an important part of learning, and builds autonomy and responsibility," Patel says. Self-care practice can help young children feel a sense of accomplishment that boosts their budding self-esteem, which is mostly developed before age 5, according to a study from the University of Washington. Toddlers and preschoolers can practice choosing their own clothing, dressing themselves, setting and clearing their place settings for meals, brushing their hair, and caring for belongings by putting them away.
---
ELEMENTARY YEARS
Understanding Signals
By grade school, children have learned, if not mastered, the basic skills needed to care for their bodies, like washing, grooming and dressing themselves, but what about caring for their mind, spirit and emotions? Caregivers can encourage growth by helping children learn to listen to themselves, starting with their body's daily signals.
"Learning what our body is telling us through signals and cues, through pain and discomfort, and even through our feelings starts in childhood," Faizi says.
Instead of offering immediate solutions to children's minor complaints, practice listening to and validating feelings. Then ask kids to tune into their own needs.
"Encouraging children to listen to their hunger cues, but also their 'getting full' cues is helpful and goes a long way at preventing overeating," Faizi says.
Take a similar approach to offering breaks from homework or exercise. Prompt children to recognize their body's cues when feeling tired or needing a break. If they do, let them rest for a few moments until they feel ready to resume their activity.
---
TEEN YEARS
Rest Counts
Too many teens skimp on sleep, a self-care essential. Per the National Sleep Foundation, 87 percent of teens get less than the recommended 8.5 hours of sleep per night. Helping teens develop better sleep hygiene (or sleep habits) can boost their mental health, physical wellbeing and academic performance. Teenagers' schedules, however, often leave too little time for sleep. Caregivers can help teens cut back on overscheduling and carefully choose their commitments, Patel says.
"Have teens ask themselves 'Am I enjoying it, do I look forward to the activity, and am I gaining something from it?' "
A regular family check-in creates an opportunity for both connection and self-reflection, giving teens a chance to pause and consider whether they're overcommitted or need more rest, Faizi says. "Do a 'FANO' check-in. Each family member can discuss a prevalent Feeling, Affirm another person in the family, express a Need, including a need for rest, and Own or take responsibility for something they haven't done well enough."
While you're at it, be sure to get your sleep. Modeling healthy self-care should be a parents' top priority, Faizi says. "If something isn't modeled by caregivers, it won't be important to teens."
Malia Jacobson is an award-winning health and parenting journalist and mom of three.oolers Sleep Well Without Tears, Tricks, or Tirades."