How to Handle Back-to-School Jitters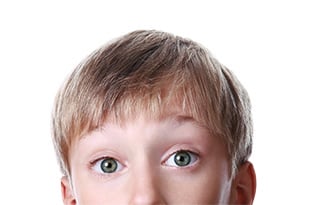 The first day of school is a landmark day at any age, but especially if it's the day he enters first grade, or she enters middle school. It's normal to have questions, doubts, and even a few fears related to those big days. "What will my teacher be like? Will I get lost? Will I make a friend?" These are just a few of the questions your child may be asking and worrying about.
What can you do to help your child manage these normal, but a bit scary feelings? Here are five tips to help you navigate the jitters this school year.
1. Prepare your schedule.
A week or two before school begins, change your schedule back to your family's normal school day routine. Go to bed earlier and get up earlier. Practice being ready to be out the door at the normal school time. Up the reading schedule each day and do a little review of basic learning skills such as handwriting and math facts. Get into school mode and that first day won't come as such a shock.
2. Do a trial run at the school.
Get permission to tour the building if it's new or just visit the playground and spend a little time there. You may have the opportunity to actually meet the new teacher in person or say hello to office staff. Just seeing the facility may help to calm fears of the unknown.
3. Talk about first day fears.
Let your child know that teachers are a bit nervous and excited on the first day of school too. Read a book about back to school, such as "First Day Jitters" by Julie Danneberg or "Brand-New Pencils, Brand-New Books" by Diane deGroat. Voicing fears and talking about them is a way to diffuse the tension and turn fears into a positive "looking-forward-to" kind of feeling.
4. Display confidence in your child's abilities and coping skills.
Kids are quick to pick up on parents' fears for their safety or success. Show your child you are fully confident that she will be fine and that the school year will be a great one. You're not worried.
5. Let go.
Easy to say, but hard to do. Each new school year is an exercise in growth and independence. A few rough patches in the road won't overcome all the love and support you've given your child over the years. He'll be fine. She'll be fine. Just breathe.
Jan Pierce is a retired teacher and freelance writer.
Read More:


3 Books to Ease Back-to-School Jitters