How Employers are Accommodating New Mothers at Work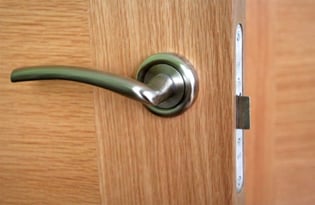 You've decorated the new baby's room, found day care and picked out plenty of adorable clothes. But have you thought about breast-feeding once you return to work? If nursing your new baby is something you want to do, planning ahead can make all the difference.
The Centers for Disease Control says that breast-fed babies have fewer ear infections, colds and tummy aches, and recommends breast-feeding for the first year. However, only about half of North Carolina mothers continue to breast-feed after eight weeks. According to the North Carolina Breastfeeding Coalition, returning to work is one of the main factors influencing a woman's decision to abandon nursing. Forty percent of North Carolina moms return to work within three months, and half are back to work full time within six months. This means that workplace support is crucial for successful breast-feeding.
Fortunately, many North Carolina businesses have taken significant steps to make this transition easier. Here's what they're doing and what you can do to make your own efforts a more positive experience.
Mothers' Rooms
A lactation room – or mothers' room – is a quiet, private place to pump or nurse. Finding out her employer had a lactation room made all the difference for Melanie Stephenson, a project lead with Biogen Idec in Research Triangle Park. "It was a huge relief," she says. "Without the room, I would have stopped a long time ago. If I had to go to my car or to the bathroom to pump, it just wouldn't have been worth it."
Sarah McDaniel, a sales communication consultant at Blue Cross and Blue Shield of North Carolina with an 8-month-old son, agrees. "Without the mothers' room, I couldn't have managed breast-feeding for this long. It definitely made the whole experience much easier."
Any employer with the space can create a mothers' room, says Jeanine Falcon, the human resources manager at Replacements Ltd. in Greensboro. "I can't really see the downside if you've got the space. It doesn't cost anything to maintain, it's self-regulating, and women really appreciate it." She also notes that because use is cyclical, the room can be used for other things. "We've used it as a medication room and a prayer and meditation room," she says. "It's a great thing to offer, especially if you can combine it with other employee needs."
If your employer doesn't have a mothers' room, don't be afraid to ask whether they might be willing to create one.
"When I was pregnant, I knew I wanted to breast-feed, "says Misti Sedlak, import supervisor at Globe Express in Charlotte. "A couple of weeks before I came back to work, I asked human resources if they could accommodate me." As a result, Globe Express has a lactation area furnished with a comfortable chair, pump and refrigerator. "Misti is a trailblazer, "says Debbie Stikeleather, senior human resources manager. "The other women here will get the fruits of her labor."
SEE ALSO: Hear from work-life balance experts at the 17th Annual Moms@Work Conference, Sept. 26, 2014
Flexible Work Schedules
In the era of Web connectivity, many employees are able to work remotely. This can be a great benefit for women who are nursing. "I work from home a few days a week, and that's really helpful," says McDaniel.
If working remotely isn't an option, having the flexibility to take necessary breaks can make pumping easier to manage. This flexibility is key, says Stephenson. "At Biogen Idec, we don't have to schedule pumping breaks, and that's a great benefit for mothers," she says. "Women can take breaks as needed and are given ample time to express milk throughout the day."
Even if your employer doesn't offer this flexibility, you are still entitled to take breaks to express milk. "For a mom who was having trouble negotiating breaks, I would remind her that for hourly workers, the law protects the right to have lactation support at work," advises Mimi McCully of the North Carolina Breastfeeding Coalition.
Building Community
Some companies are taking extra steps to help employees feel supported in their efforts to combine breast-feeding and work. For example, Blue Cross and Blue Shield offers its employees two free home visits with a lactation consultant, once before birth and once afterwards, as well as unlimited phone support.
"The lactation consultant gave me the insight of knowing that it's OK to ask for help," says McDaniel. "She made sure I knew how important it was to have a support system."
Community support can be crucial to workplace breast-feeding success. The mothers' room at Biogen Idec has a Mother's Journal where women can communicate with each other. "It's great for questions," says Stephenson. "Women write questions about supply, about difficulty using a bottle, about what kind of bottles they've had success with. It's a real grass-roots resource."
SEE ALSO: Find out more about the N.C. Family-Friendly 50 Companies
Retaining Good Employees
At the end of the day, providing support for breast-feeding moms is a way that companies can help retain good employees.
Swarna Govindaraju, mother of a 9-month-old daughter and a data integration modeler at Blue Cross and Blue Shield, says that she chose the company because she was impressed with the support they offered new moms. "I quit my previous job because they didn't have any resources for nursing mothers," she says. "When I interviewed at BCBS, they showed me the mothers' room and I knew it could work."
For Govindaraju, this support has been crucial in keeping her engaged in the professional world. "I was planning on taking a break from my career because of breast-feeding," she says. "But once I saw that I could keep nursing while doing what I enjoy professionally, it was great. I would tell employers that you lose valuable resources if you don't offer this kind of support."
Debbie Stikeleather agrees. "A happy employee is a good employee," she says. "Supporting breast-feeding mothers is just a good retention tool."

Creating a Friendly Breast-feeding Environment at Work
All major health-policy organizations, including the World Health Organization, the Centers for Disease Control and Prevention, and the American Association of Pediatricians, recommend at least one year of breast-feeding. The North Carolina Breastfeeding Coalition recommends that employers offer some or all of these resources:
• A private room with a comfy chair and lock on the door.
• A refrigerator to store milk, separate from the general-use refrigerator.
• Corporate policies that support breast-feeding women.
• Flexible schedules, including options for returning to work, such as telecommuting, part-time work and extended maternity leave.
• High-quality breast pumps at the workplace.
• Professional lactation services and support.
The NCBC is a great resource for employers and employees looking to improve breast-feeding support in the workplace, and has given out Breastfeeding Friendly Workplace Awards every year since 2010. "We train volunteers from across the state to be able to approach businesses in their area about lactation support programs," says Mimi McCully, a grant coordinator with the organization. "I would encourage any mom who is facing challenges with breast-feeding in the workplace to contact us."

For More Information:
> Centers for Disease Control
> Promoting, Protecting and Supporting Breastfeeding: A North Carolina Blueprint for Action
> World Alliance for Breastfeeding Action
> North Carolina Breastfeeding Coalition