Hot Active Wear for Mom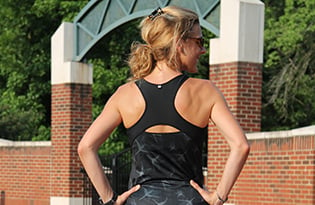 Mother of Style
Whether you are a full time stay-at-home mom or a weekend warrior, comfortable athletic wear is important to pretty much any and every mom. If you've ever worn a pair of yoga pants all day instead of actually getting dressed, this one's for you, and if you're going to spend your entire day in athletic wear, you might as well make it cute.
Whitley Adkins keeps it stylish as a mom with two children under 4. Read her blog at CharlotteParent.com/blogs.