Homeschooling Can Be Right for Some Children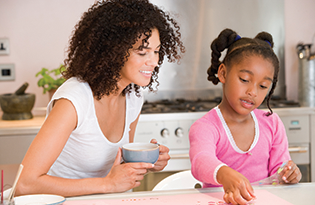 Some children, albeit bright, don't thrive in a traditional classroom setting, but instead learn better with more hands-on opportunities that link arts, music and sports passions to their studies. Homeschooling can be a good option for these students if it's a fit for the family.
Being homeschooled gives a student more time to pursue current interests and even to acquire and pursue new interests. One significant advantage to homeschooling is that children do not need to spend as much time on schoolwork in this environment largely because they are working one-on-one with a parent instead of sharing a teacher's time with 20 or even more than 30 other students.
Another big advantage of homeschooling is that each lesson can be tailored exactly to the child's needs and interests. In regular classrooms, the teacher is trying to help children with a wide range of abilities, which often means that many lessons will not be appropriate for your child. In the homeschooling atmosphere, children can learn rapidly. Most will outscore their classroom peers on standardized tests.
Homeschool cooperatives are very diverse. No two are exactly alike, because the participating families determine what each cooperative will be like. Some are limited to field trips, study of a specific subject, or music, art or sports groups. Others offer a variety of options. Most meet once a week. A few offer a complete program of classes taught by parents and others, especially retired teachers.
You can easily find where cooperatives, as well as other homeschooling families in your area are, by going online and searching for "homeschool" and the name of your area. After talking to homeschoolers, you will be able to determine whether homeschooling is a good option for your family.
Peggy Gisler and Marge Eberts are former teachers and have co-authored more than 100 books.
> View Homeschool Resources in our convenient directory.