Homeschool Helpers in Charlotte: Resources for the Coming Months
Learning centers, tutors, and supplemental education programs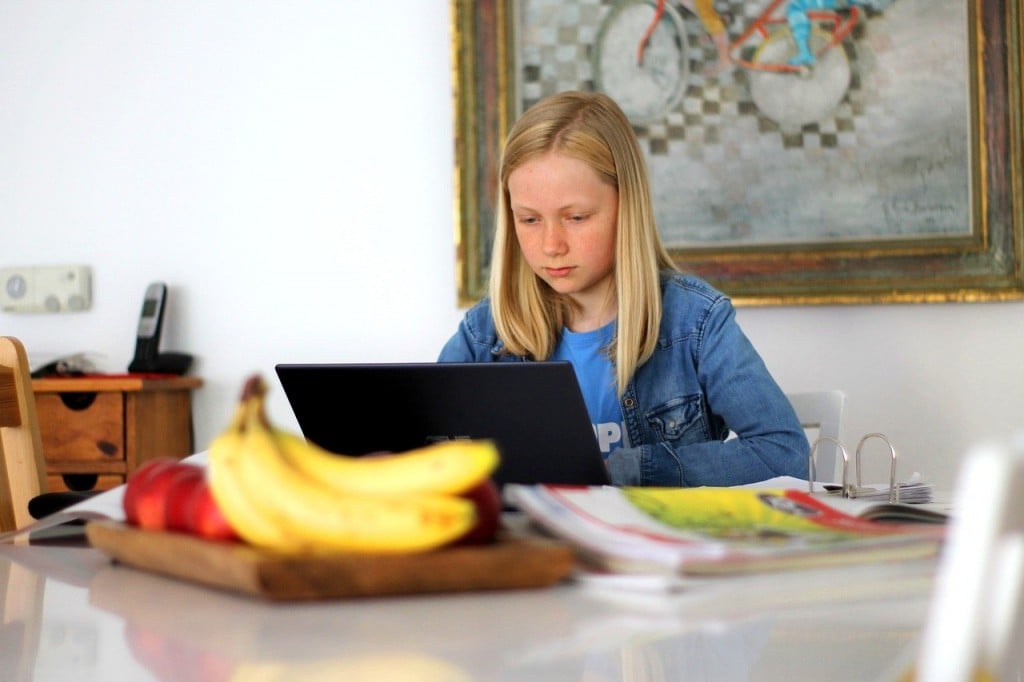 As the new school year approaches, many Charlotte parents are tasked with teaching their children from home. To make the job easier, we've compiled a list of homeschool helpers that includes learning centers, tutors, and supplemental education programs.
Kumon learning centers offer instruction for ages 3 through high school. Programs boost critical thinking skills and allow for advancement based on individualized progress regardless of academic level. Two days per week, students complete assignments at a Kumon center, and the remaining five assignments at home. Virtual classes are currently available as well.
Kumon of Myers Park in Park Towne Village is currently open at 30-percent capacity with additional safety precautions, including additional cleaning between students, masks, social distancing, and temperature checks.
Contact: 1-800-222-6284
Location: Find locations in Charlotte, Mint Hill, Huntersville, Belmont, Matthews, Fort Mill, and Harrisburg
The Lazar Center of Learning and Achievement
The Lazar Center of Learning and Achievement offers academic support by focusing on test preparation, specific trouble areas, differentiated learning styles, and individualized attention. Tutoring sessions offer individualized support.
The Boost Program, a new offering for the 2020-2021 school year, will provide academic support for virtually schooled students. Register your child for a semester of two 3-hour sessions per week with professional educators who will facilitate virtual school sessions and offer support and accountability. The Lazar Center has a one-to-six teacher-student ratio and technological tools, including Chromebooks, tablets, WIFI, and printers.
Contact: 704-726-8236
Location: 5126 Park Rd., Ste. 2D
LearningRx offers one-on-one brain training for children and adults struggling with learning disabilities, speech and language disorders, memory decline, traumatic brain injury, reading struggles and dyslexia, attention struggles, and more. LearningRx cognitive enhancement centers provide mental workouts. LearningRx of Cary is the closest location to Charlotte, but students may now register for virtual one-on-one training.
Contact: 919- 746-7855
Location: Virtual or 1135 Kildaire Farm Rd., Ste. 307, Cary, NC 27511
At Code Ninjas, children learn technology through coding, video games, classes, camps, and more. To serve families during the upcoming school year, Code Ninjas created the Boost program. Details for the nine-week program vary by independently owned locations.
In Fort Mill, students attend two days per week in small cohorts to help with socialization, STEM and coding, and academic support. This location offers individual workstations and equipment, has increased sanitization, runs high-quality air purifiers, requires masks and social distancing, and operates at 25-percent capacity.
Ballantyne and Concord locations will offer academic support five days per week, following virtual school schedule plus additional coding time. Ballantyne will host 14 students, and Concord will host 10. Students bring noise-cancelling headsets but use Code Ninjas computers. Teachers and/or student teachers will be on hand to assist. These locations are also increasing cleaning efforts and allowing regular classes to continue virtually or at 50-percent capacity after Boost programming hours.
Contact: 704-322-3658 Ballantyne, 980- 288-4975 Indian Trail, 803- 620-3994 Fort Mill, and 704- 765-2028 Concord
Location: Find locations in Ballantyne, Indian Trail, Fort Mill, and Concord.
Varsity Tutors connects local online tutors to families. Tutors can assist students on a variety of subjects including test preparation. Offerings include online tutoring, online classes, online small group, instant tutoring, virtual school day, and more.
Contact: 803- 489-8809
Location: Virtual
The YMCA of Greater Charlotte, known for both its gyms and youth programs, will offer back-to-school assistance this fall. Register children for School Days +, a full-day weekly option; preschool; Homework Hub, on-demand homeschool help; homeschool classes and programs; online worksheets and activities; and more. Take a break from the computer with swim lessons or team sports. The YMCA of Great Charlotte is following guidelines set by the CDC, including limiting class sizes.
C2 Education creates customized programs to educate and support students. C2 offers test preparation services, tutoring, and college admission consulting. They also offer tutoring for elementary, middle, and high school students. All services, including one-on-one tutoring are currently virtual.
Contact: 704-336-9439 Charlotte and 980-224-4911 Ballantyne
Location: Virtual
Does virtual school or AB scheduling have you wishing for a real-life Babysitter's Club? Check out Juggle, a modern and professional approach to childcare. Juggle offers a network of vetted child and pet sitters, along with families who provide references for the in-network sitters. Care providers can also offer homework help if a family requests it within the requirements of the job description.
Contact: charlotte@whyjuggle.com
Location: Comes to you
Try an academic program with Tutor Charlotte. Tutor Charlotte employs 41 master tutors across the country and one in North Carolina. Due to the pandemic, all services are currently virtual. Registration begins August 1 for all four programs, which run August 2020 to June 2021. Programs include supplemental and homeschool options with varying degrees of one-on-one instruction.
Contact: kevin@tutorincharlotte.com
Location: Virtual
Mathnasium: The Math Learning Center
Tutors at Mathnasium follow The Mathnasium Method to educate students in mathematics. Customized learning paths help students ranging from struggling to advanced. Charlotte-area locations have opened their doors for in-person learning but also offer virtual options.
Contact: 877-601-6284
Location: Find locations in Myers Park, North Charlotte, Ballantyne, Huntersville, Concord, Quail Hollow, Mooresville, Fort Mill, and Lake Wylie.
If your child needs help with learning—or you need help with teaching—check out Sylvan Learning. Sylvan offers personalized tutoring solutions on a variety of subjects. To better serve students with virtual or hybrid school options, Sylvan will offer in-person tutoring during regular school hours. Families may also sign up for virtual tutoring. Learning centers will practice social distancing, frequent handwashing and repeated disinfecting of workspaces.
Contact: 704-815-5822
Location: Find centers in Ballantyne, University, Matthews, Huntersville, Mooresville, and Albermarle.