Hidden Dangers in Your Home
There are sneaky little things lurking in your home that have slipped in below the radar.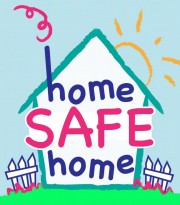 We love our family and want to do everything in our power to protect them. Before we even set foot in the door after leaving the hospital we have carefully prepare our homes with outlet covers, toilet latches, door locks, and more to keep our precious little ones safe at home. But there are sneaky little things lurking in your home that have slipped in below the radar. Here are a few things to look out for:
---
Cleaning products
According to the American Association of Poison Control, 92 percent of all poison exposures occur at home and 53 percent of those occur in children under 6. The best way to protect your children is to read labels and stick to all natural cleaning products such as Seventh Generation and Method, or clean using vinegar, baking soda, and lemon juice.
---
Mold
If a family member suffers from a runny nose, sniffles, sneezing, coughing, and itchy eyes you might automatically assume it is a cold or allergies. However, it could be mold, a hidden danger. Be vigilant in checking for leaks below sinks, in air ducts, or on the ceiling. Even the smallest leak can develop into mold and wreak havoc with your family's health. Installing a dehumidifier and overhead vents will also help with preventing mold.
---
Paint
If you live in an older home, lead paint is definitely a threat. If your home is newer and lead is not an issue, you should still be concerned with the offgasing from latex paint. The best prevention is painting your walls with a high quality No-VOC paint. The VOC's or volatile organic compounds seep into our respiratory system and can harm the immune system, cause allergies and asthma, and has been attributed as one of the causes of the rise of autism cases.
---
Carpet
Wall to wall carpeting is soft and cozy underfoot and is great at muffling the noise of little feet, but carpeting is full of chemicals that can cause irritation to the respiratory system. It also traps dirt, pet dander, and dust mites which exacerbates allergies. If a family memebr has allergies the best thing to do is replace the carpet with hardwoods or vinyl. If that is not an option, be vigilant in vacuuming with a heavy duty HEPA filter vacuum.
---
Food
We obviously need food for sustenance, but our food supply has been corrupted by the food industry. For best health, buy non-genetically modified, organic produce and farm-raised meats. According to the Center for Disease Control, there are over 76 million cases of food-borne illness each year in the United States, and most of those are attributed to improper handling and storage of food. When storing food in the refrigerator keep raw meats on a different shelf than fresh vegetables. Also, use glass containers for storage because plastics have been linked to various cancers, reproductive and neurological damage, and immune system disorders.
---
Do you have any safety worries at your home? Please share them in the comments below and I'll be happy to offer solutions.