Halloween Safety Tips for Families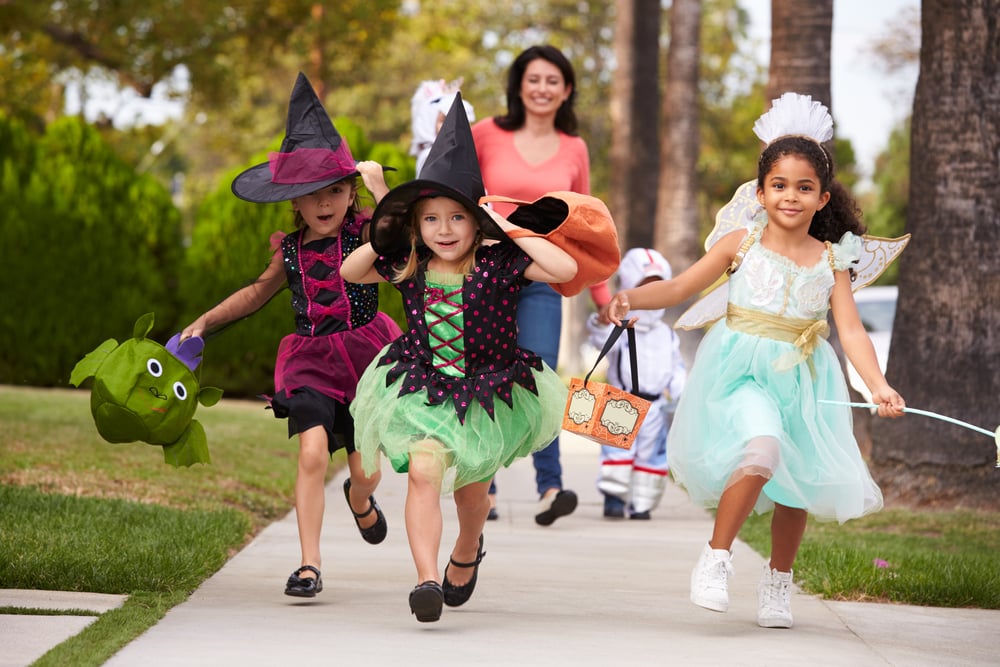 Halloween is that special time of year where your kids get excited about picking out their costumes before loading up on all that candy! With all the family fun times comes a reminder about being safe while out and about in your neighborhood. Here are four quick safety tips from James A. DeMeo, author of "What's Your Plan? A Step-by Step Guide to Keeping Your Family Safe During Emergency Situations," for your family to consider on Halloween.
Stick with the pack. There is always strength in numbers. Kids should always be properly supervised by adults when making their way around the neighborhood. Stick together as a group. Use the sidewalks while looking at for motor vehicles traveling in the area.
Shine like a star. All trick-or-treaters and parents should wear bright colored clothing so you are as visible as possible. It's better to be seen than not.
Technology. Use your fully charged smartphone to light up the darkness as the evening time approaches. Carry a flashlight as well.
Severe/inclement weather. Check your smartphone weather app and be prepared when faced with weather-related challenges. Dress accordingly.