H2OBX Waterpark Opens in the Outer Banks
If you're headed to the Outer Banks, you may want to add this to your vacation bucket list.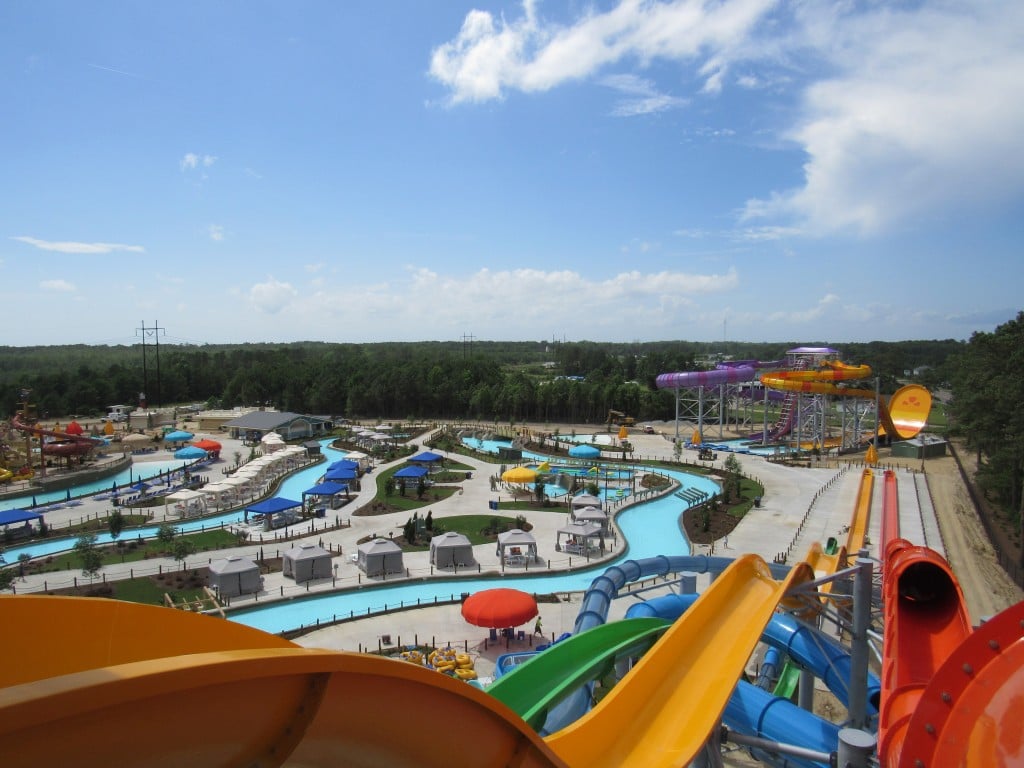 ​If you are headed to the Outer Banks for vacation, there's a new attraction you may want to add to your list of things to do. H2OBX Waterpark opens June 22 in Powells Point, North Carolina, just 3 miles from the Wright Memorial Bridge near Kill Devil Hills in the Outer Banks.
The sprawling waterpark covers 20 acres and is designed and themed to embrace the culture of the Outer Banks, including tributes to legendary pirates like Blackbeard and the Wright Brothers.
The slides offer varying degrees of thrills, lengths, drops, turns and intensity. Twin Tides Wave Pool delivers an ocean-simulated current, tide and waves that guests love, but unlike traditional wave pools, it features "dual beachfront" entrance points on opposite ends.
Deep Six Adventure Lagoon is a revolutionary attraction, featuring climb, crawl and balance soft mat obstacles and swim zones.
Calico Jack's Cove offers an immersive, multilevel, pirate-themed play structure with waterslides and interactive water effects. Several fusion waterslides boast special effects, including aqualucent lighting to increase the thrill factor.
The waterpark has 50 private cabanas with shaded seating areas, and multiple food and beverage outlets deliver variety and quality, from snacks to gourmet. Height restrictions for slides are 36, 42 and 48 inches, and you can find more information about that on the H2OBX website. There also plenty of slides for younger kids not quite ready (or tall enough) to take on the larger slides.
Other key attractions at H2OBX:
Daily admission ranges in price from $44.99-$49.99. Discounts for active and retired military are available, and children age 2 and younger are admitted free.
​